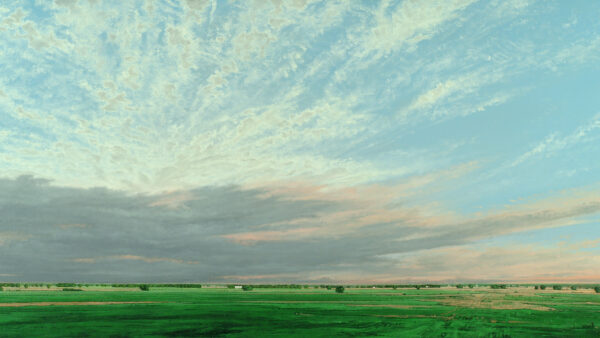 Visions of the Plains
August 11, 2018 - February 10, 2019
---
About This Exhibition
For people who live on the American plains–the great grasslands of the central and western United States–the landscape is a familiar touchstone.
We can all picture the endless expanses of grass and sky, the unobstructed views, and the geometric patterns of farm fields and repeating rows of crops.
While less obviously dramatic than mountains or oceans, this landscape has inspired American artists for centuries.
Visions of the Plains features paintings that celebrate Midwestern landscapes, from the rolling hills of eastern Kansas to the flat farmlands around Chicago. The works explore the variety of emotions inspired by the countryside, from loneliness and isolation to feelings of freedom and oneness with nature. Visions of the Plains joins the documentary photography exhibition Kansas Land, opening September 29, in investigating life and art in the American Midwest.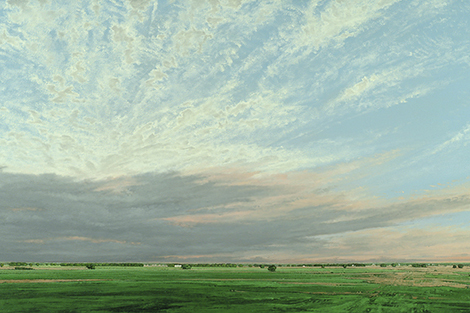 Keith Jacobshagen, Rain on a Soft Evening in Kansas (Hillsboro), 2003. Oil on canvas, 24 x 50 inches. Wichita Art Museum, Museum purchase in honor of Dr. Novelene Ross