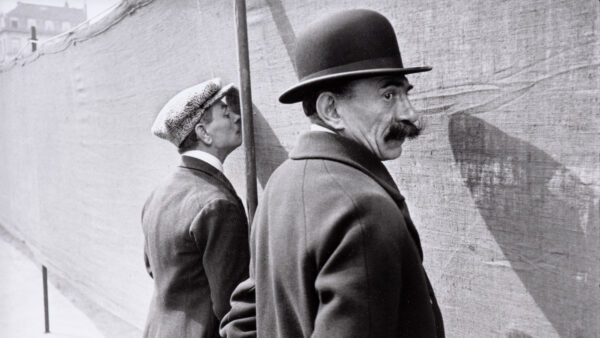 Surveillance: Who is Watching You? Photographs from The Nelson-Atkins Museum of Art
November 11, 2017 - March 4, 2018
---
About This Exhibition
Who is watching you? In the 21st century, it is hard to escape the camera's all-seeing eye. Chances are, right now you are being observed. With security cameras, traffic cams, and Google Earth satellites, there is no escape from the all-seeing eye today.
With every movement recorded today by cameras, it might be surprising for some that surveillance is not a modern phenomenon. This exhibition examines photography's role in secretive looking from the 1860s to today.
Dating from 1864 to 2014, the works in this exhibition fall under categories of spying/hidden camera, photography of the forbidden, military surveillance, areas of heavy surveillance, and mapping satellites and drones. Also included are examples of counter-surveillance that either prevent watching or surveille the watchers.
The exhibition includes spy photographs from the Civil War and "telephoto" imagery from the 1880s. It has examples of surreptitious images captured by modernists such as Henri Cartier-Bresson, Walker Evans, and Paul Strand. Contemporary photographers are also fascinated by the lives of others and/or ubiquity of surveillance. Living photographers explore this realm include Gail Albert Halaban, Jeff Brouws, and Tomas van Houtryve.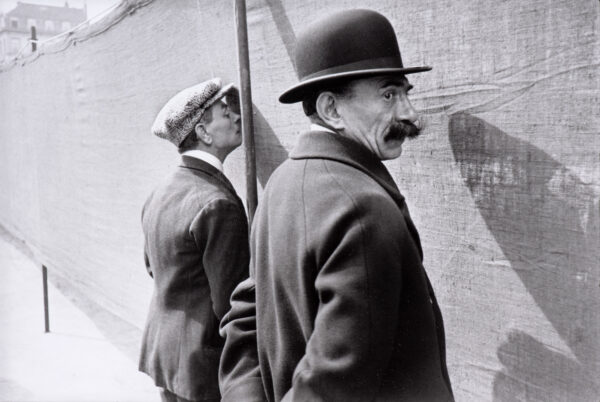 Henri Cartier-Bresson, Brussels, 1932. Gelatin silver print, 9 1/2 × 14 3/16 inches. The Nelson-Atkins Museum of Art, Kansas City, Missouri. Gift of Hallmark Cards, Inc.