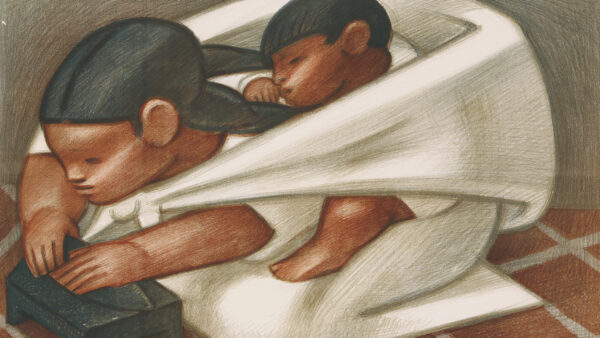 Power to the People: Mexican Prints from the Great War to the Cold War
August 20 - December 31, 2022
---
Paul Ross Gallery and Scott and Carol Ritchie Gallery
---
About This Exhibition
Drawing on work from the James and Virginia Moffett Collection, Power to the People: Mexican Prints from the Great War to the Cold War explores the political and social conditions of early-20th-century Mexico and the dynamic, groundbreaking art that emerged from the Mexican Revolution (1910–1920).
This period of war and dramatic social upheaval witnessed a flowering of artistic production, particularly in printmaking and graphic arts. Mexico's long printmaking tradition dates to the late 1500s.
Artists such as José Guadalupe Posada, Diego Rivera, José Clemente Orozco, and David Alfaro Siqueiros—icons of Mexican modernism—drew on those traditions and everyday imagery to create new messages of social justice meant to appeal directly to the working classes in the Mexican provinces.
Power to the People is guest-curated by Cori Sherman North and Bill North.
WAM gives special thanks to Teresa Molina, assistant professor of Spanish at Friends University, for advising and for translating Power to the People exhibition signage and labels for each work of art for Spanish-speaking visitors.
WAM agradece especialmente a Teresa Molina, profesora de español en la Universidad de Friends, por el asesoramiento y la traducción de la señalización de la exposición Power to the People y de las etiquetas de cada obra de arte para los visitantes de habla hispana.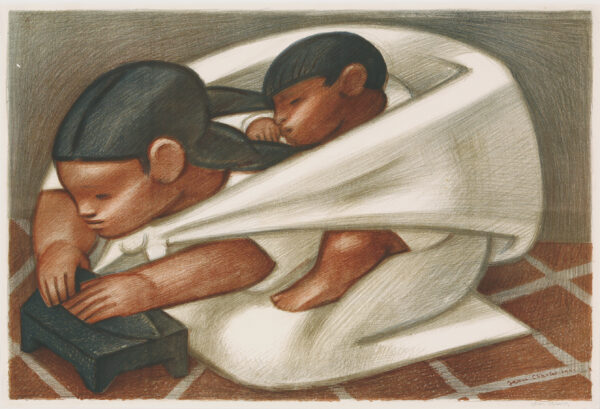 Jean Charlot, Tortillera with Child (Rest and Work), 1941. Color lithograph, 12 1/2 x 18 1/2 inches. Collection of James and Virginia Moffett, Kansas City