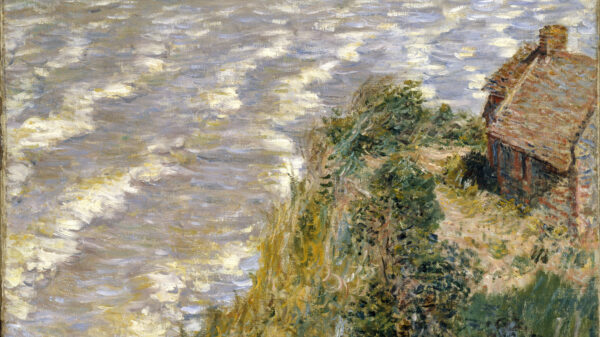 Monet to Matisse: French Moderns from the Brooklyn Museum, 1850–1950
February 24 - May 20, 2018
---
Louise and S. O. Beren Gallery
John W. and Mildred L. Graves Gallery
---
About This Exhibition
In the 19th century through World War II, Paris was the center of the art world. The revolution of artistic modernism was consequently centered in France, with artists of many countries active and contributing to dynamic change. Monet to Matisse showcases 59 masterworks from the distinguished Brooklyn Museum collection of French modernism.
Monet to Matisse will reflect the key artistic movements that emerged in Paris during 1850 to 1950 and wholly transformed the Western art world. Impressionism, symbolism, fauvism, cubism, and surrealism are explored in the work of such leading artists as Paul Cézanne, Marc Chagall, Edgar Degas, Henri Matisse, Claude Monet, and Pierre-Auguste Renoir. Wichita Art Museum visitors are in for a rare treat and the chance for firsthand encounters with the artists who pioneered modernism.
Monet to Matisse: French Moderns from the Brooklyn Museum, 1850–1950 was organized by the Brooklyn Museum.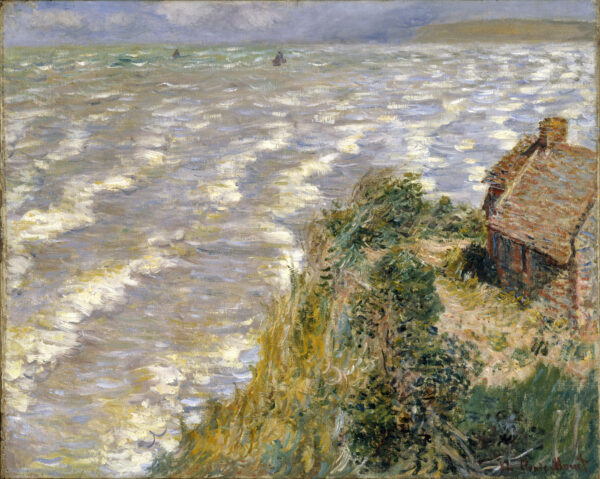 Claude Monet, Rising Tide at Pourville, 1882. Oil on canvas, 26 x 32 inches. Brooklyn Museum, Brooklyn, New York, Gift of Mrs. Horace O. Havemeyer, Photo: Brooklyn Museum
The Wichita presentation has been generously underwritten by lead sponsors Paula and Barry Downing. The Lattner Family Foundation provided additional major underwriting. Mrs. E.W. Armstrong, Judy Slawson, DeVore Foundation, Dr. Dennis and Mrs. Ann Ross, Sondra Langel, and Charles Baker are principal sponsors. The Trust Company of Kansas, Emprise Bank, and Fred and Mary Koch Foundation are substantial corporate sponsors.
Generous private support has been provided by Patty and Bill Bennett, Louise Beren, the Berry Foundation, Mary Eves, Norma Greever, Helen and Ed Healy, Dr. and Mrs. Gyan Khicha, Mike and Dee Michaelis, and Sarah T. Smith. Martin Pringle Attorneys at Law, Ann and Martin Bauer, Nancy and John Brammer, Doug Brehm, Donna Bunk, Vicki Cady, Anne Coffin, Karen and John Hageman, Jeff Kennedy and Patti Gorham, Georgia and Keith Stevens, Sue and Kurt Watson, Alice and Dale Wiggins, James Boyd, and Glen and Marianne Misko are additional exhibition underwriters.
All museum exhibitions receive generous sponsorship from the Friends of the Wichita Art Museum and the City of Wichita.