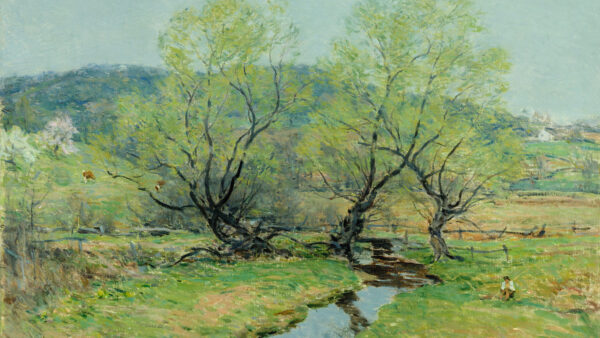 Americans in Paris: The French Connection from the Wichita Art Museum Collection
December 16, 2017 - August 5, 2018
---
About This Exhibition
Paris was the capital of the art world in the 19th century. Any ambitious American artist needed to spend time in Europe. A period of residence on the continent was a simple requirement for worldly sophistication for Americans in the arts and upper-class. 19th-century American painter William Merritt Chase, reflecting the thoughts of his generation, said "My God, I'd rather go to Europe than go to Heaven!" Naturally, he meant to Paris.
The experience of Paris transformed American art. Writer Henry James astutely observed in 1887, "when today we look for 'American art,' we find it mainly in Paris. When we find it out of Paris, we at least find a great deal of Paris in it."
Painter Mary Cassatt spent her adult life in the French capital and was fully accepted into the ranks of French impressionism. Theodore Robinson settled in Giverny and developed a close relationship with the older Claude Monet. Modernist Alfred Maurer spent years in Paris and became an intimate in the Paris scene, even taking private training with Henri Matisse.
The Wichita Art Museum presents gems from its prized American art collection to reflect the vital cultural phenomenon of Americans in Paris. This exhibition complements the Monet to Matisse: French Moderns from the Brooklyn Museum, 1850–1950 that will be on view beginning February 24, 2018.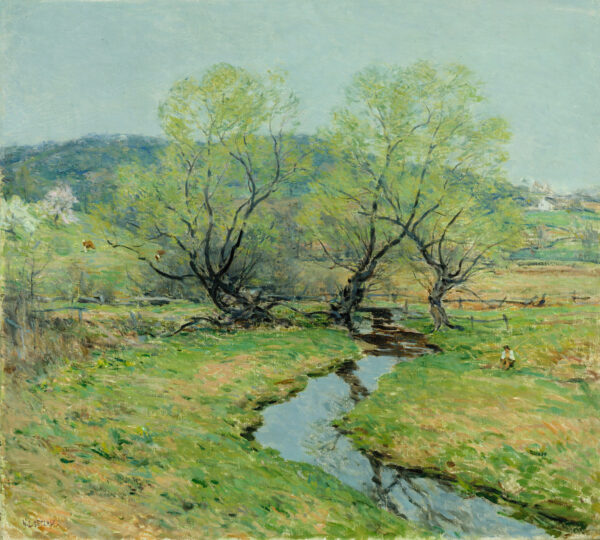 Willard Leroy Metcalf, Old Willows in Spring, 1923. Oil on canvas, 26 1/4 x 29 1/4 inches. Wichita Art Museum, John W. and Mildred L. Graves Collection