---
Guided Tours for Adults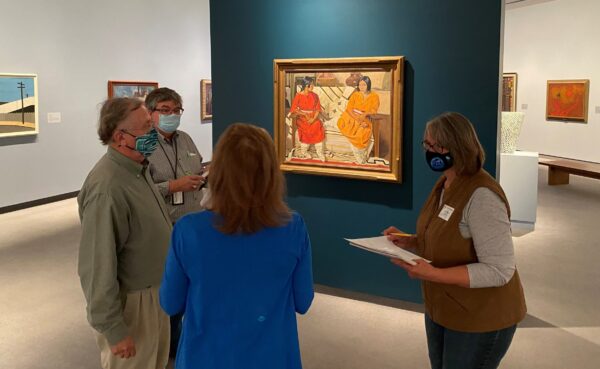 Docent-led group tours are available anytime during museum hours (some exceptions apply) but must be scheduled at least three weeks in advance.
---
Guided Tours for Student Groups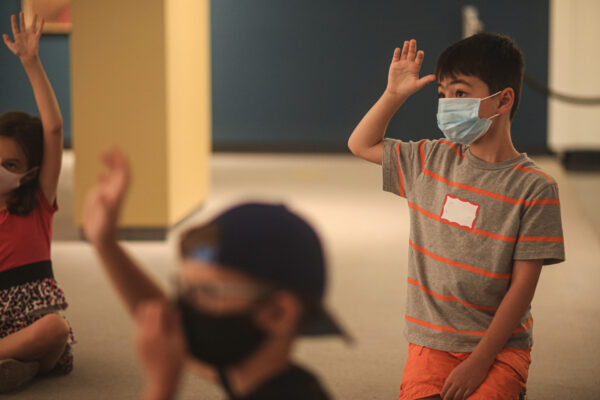 Bringing a group of students to WAM? There's no admission charge for student groups visiting the museum, either on a self-guided or docent-led tour. 
Guided, group tours for grades K-12 can be tailored to the needs of individual groups and last one hour. Before your visit, be sure to preview our museum manners with your students.
---
Docent-Led Tour Topics
Learning to Look (Grades K–6)

Participate in interactive discussion through the collections as students learn about basic elements of art, narrative ideas, historical context, and an introduction to looking at a work of art in depth.

Lands Near and Far (Grades 4–12/adults)

Students will tour WAM's permanent collection of American depictions of the land, cities, and seas–and special touring exhibitions. This tour will incorporate several exhibitions and various artists for a broad look into themes of the land and environment.

Sculptures in the Art Garden (Grades 3–12/adults)

Explore concepts such as shape, scale, space, and texture by viewing sculptures in WAM's Art Garden. There are sculptures around every twist and bend including such art world greats as work by Henry Moore to Tom Otterness. Discover the museum's wonderful outdoor space. NOTE: This tour is weather-permitting; outdoor tours are not offered in late October, November, December, January, February and early March.

American Identity (Grades 5–12/adults)

Discuss themes of cultural, and national heritage using artwork to generate conversation and inquiry. Artists give us a unique window on American life, reflecting the cultural, social, and political climate of the time in which they work. This tour will incorporate both the permanent collection as well as special exhibitions to delve deeper into artwork that addresses the themes that make us uniquely American.