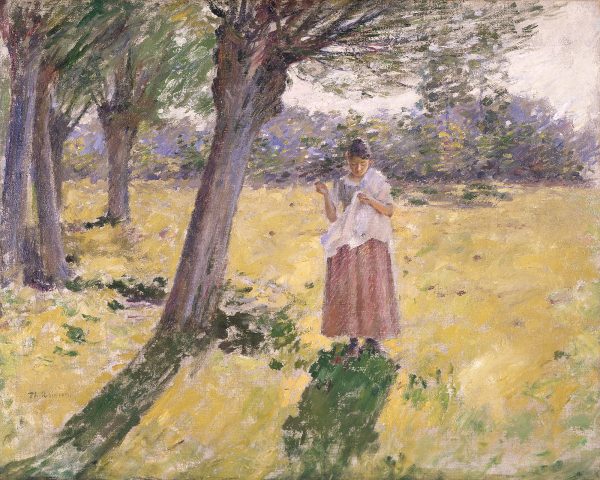 Close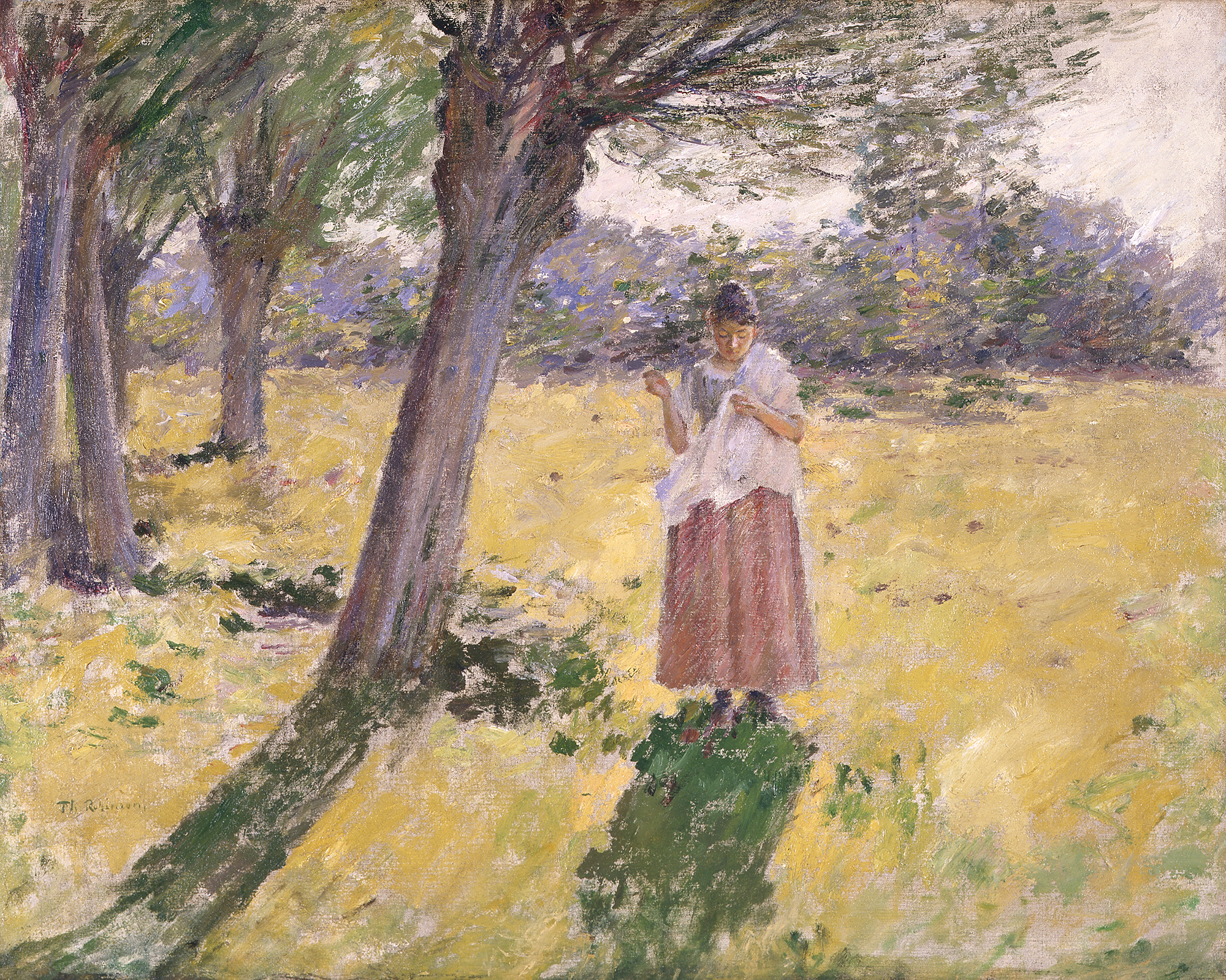 Woman Sewing, Giverny
Robinson, Theodore
1891
---
Artwork Information
Wichita Art Museum, Roland P. Murdock Collection
---
About the Artwork
The setting for Woman Sewing, Giverny is the small French village of Giverny situated in the Seine Valley, the home of Claude Monet. In Woman Sewing, Giverny, the influence of the French master is felt in the divided color and cool shadow tones. Yet Robinson remains characteristically American in his fidelity to solidity and depth.
The result is a plastic design softened and filtered by the impressionist technique. The model in the painting, as well as for Girl and Ducks, undated, and Girl Sewing, about 1894 (both in the Wichita Art Museum collection) was identified as "Yvonne," according to Robinson's diary.
Theodore Robinson, after a Vermont boyhood, went to Paris in 1876 to study painting under Carolus-Duran and Gйrфme. He returned to New York in 1880, but after 1884 the artist divided his time between France and the United States. In 1887 Robinson visited Giverny where he met Monet and adopted Impressionist techniques. Always frail, he died at the early age of forty-four.