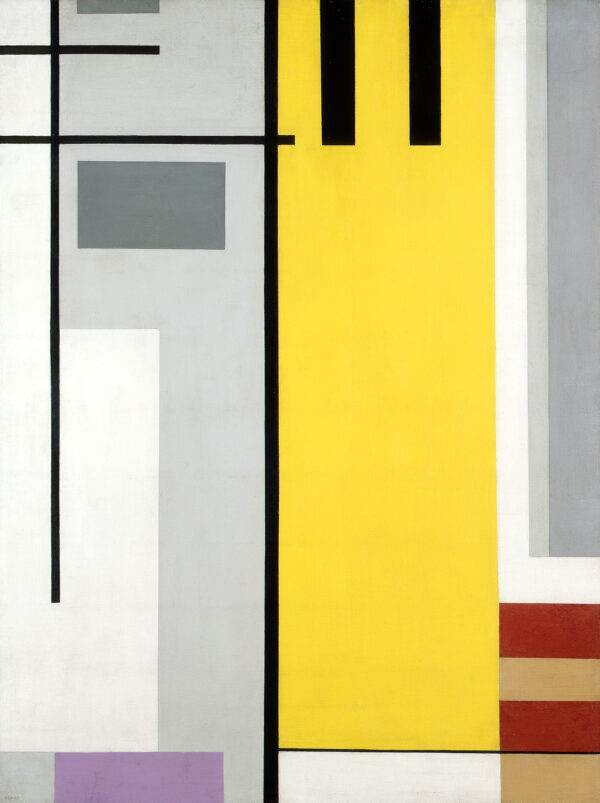 Close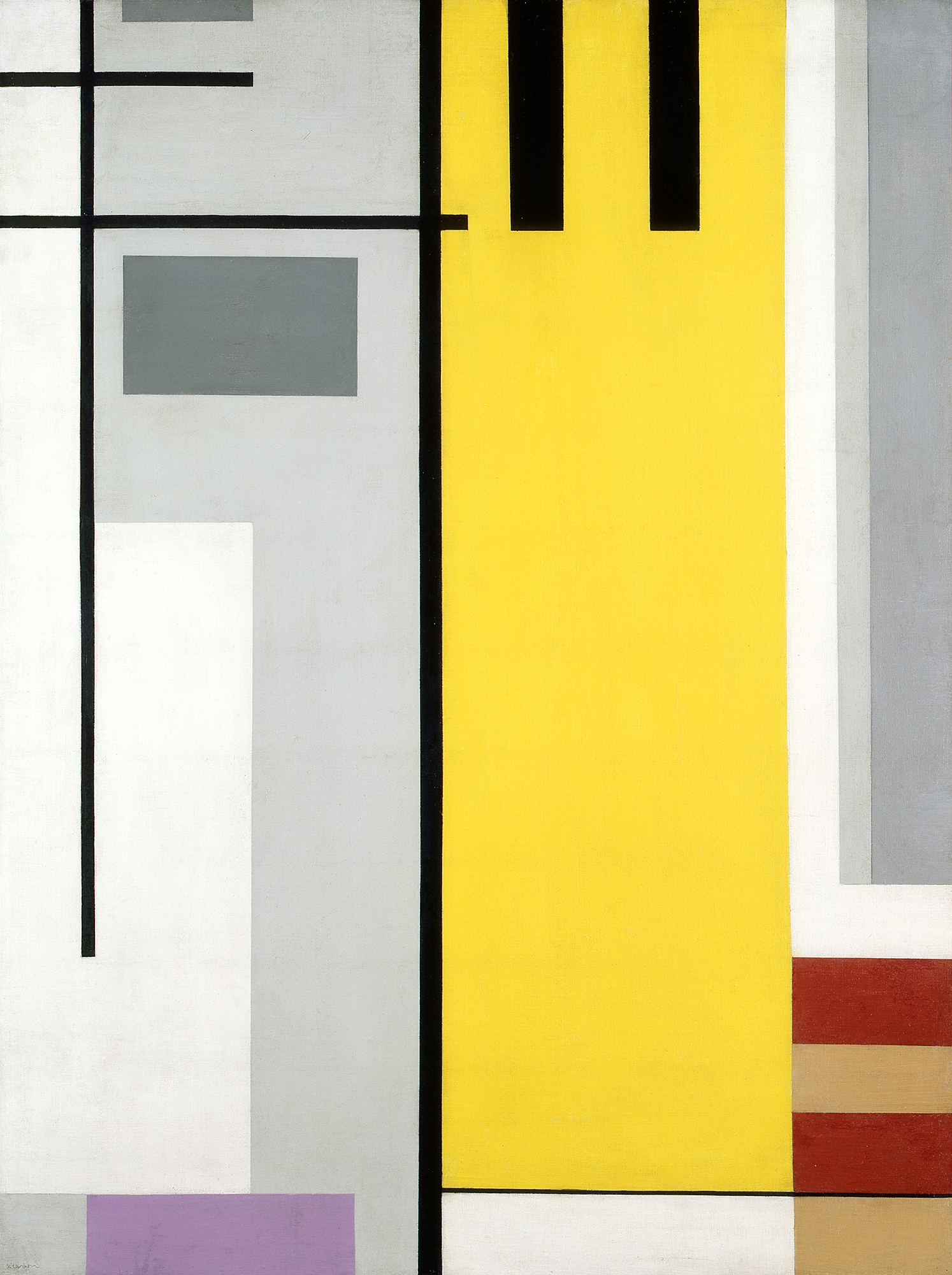 Untitled
Xceron, Jean
about 1939
---
Artwork Information
American (born in Greece), 1890–1967

Wichita Art Museum, Museum purchase, Friends of the Wichita Art Museum, Gift Shop Art Fund
---
About the Artwork
This untitled abstraction was executed ca.1939 by the American painter Jean Xceron. Here the artist has created a completely non-objective statement where simple geometric planes coupled with contrasting horizontals and verticals are harmoniously unified within a structured grid pattern. All the forms cling tightly to the surface of the canvas thus producing an entirely flat composition. Fundamentally, this work is an abstract system in which interactive unity of diverse elements is emphasized and where purity of form and color is a dominant feature.
That a work such as this may be categorized as dehumanized by virtue of its total lack of any human reference goes almost without saying. Yet such a state­ment might also be viewed as entirely prophetic of an age when human values and human existence are highly threatened. And it was the rise of totalitarianism which had emerged following World War I and throughout the ensuing 1920s and 1930s that culminated in 1939 in the outbreak of World War II in Europe and the horrifying specter of America's imminent involvement. Moreover, the powerfully abstract character of this painting sug­gests a well-known generalization often stated by critics that when the artist perceives social conditions as terri­fying, his art becomes increasingly abstract.
But there is far more here than either a hidden social comment or merely a structured pattern of fine colors and simplified geometric forms. Indeed, conceptually this work arises out of a long humanistic tradition in Western thought that refers back to ancient Platonic philosophy which stressed the existence of simple geometric forms as the underlying bases of reality and which proclaimed that the three-dimensional appearances of natural objects and rela­tionships are but corrupted reflections of a pure and perfect universal reality. Understanding therefore in this work only elemental essentials are seen and any illu­sion of representational reality is completely avoided. To Xceron and other artists who worked in accord with such an idealistic outlook, it is the artist's mission to seek that universal reality and to give it plastic form in the work of art itself.
Jean Xceron was born in 1890 in Isari, Greece but set­tled in the United States in 1904. He attended the Cor­coran School of Art in Washington from 1910 to 1916 and thereafter studied in New York. He resided in Paris from 1927 to 1937 during which time he participated ac­tively in numerous exhibitions and at the same time served as an art reviewer for American Newspapers. His first one-man show was held in New York in 1935. In 1938, he settled permanently in New York and like many other American artists, he worked under the W.P.A. during the late 1930s and early 1940s. Shortly after the war he was employed as a member of the staff of the Guggenheim Museum where he remained until his death in 1967.