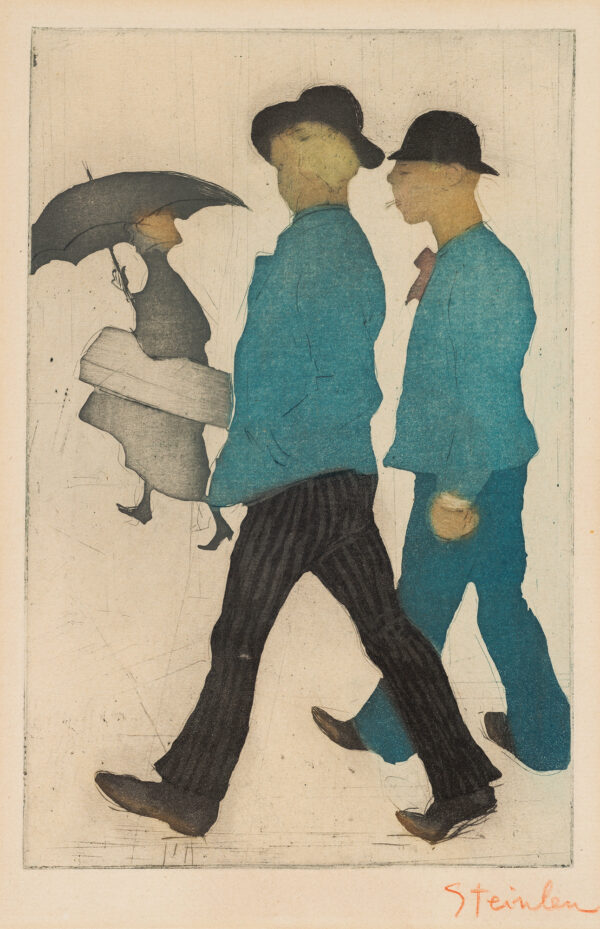 Close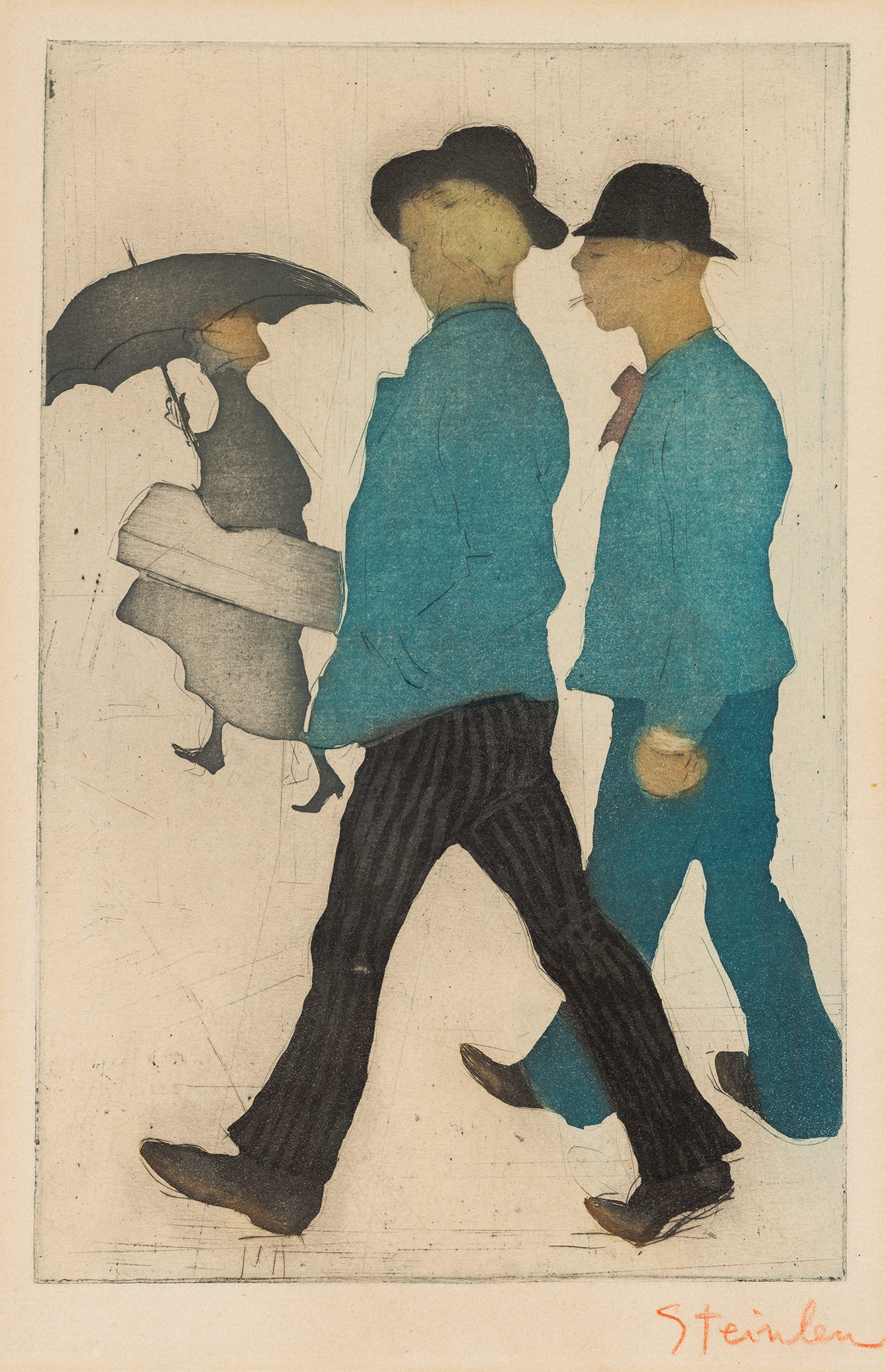 Two Gigolos, The
Steinlen, Theophile Alexandre
1898
---
Artwork Information
Steinlen, Theophile Alexandre

Wichita Art Museum, L.S. and Ida L. Naftzger Collection of Prints
---
About the Artwork
Being an illustrator for several popular satiric journals including Le Chat Noir, Les Humoristes, Le Rire, and Gil-Blas, Steinlen was a late 19th-century successor to Daumier and Gavarni. His style combined the naturalism of the older illustrators with the decorative tendencies of "art Nouveau" and the Symbolist movement current at the end of the century.
Born in Lausanne, Switzerland, Steinlen came to Paris in 1879 just as Impressionism was reaching its zenith. The young artist settled in Montmartre and soon began to frequent the cabaret "Chat Noir" where he joined a circle of bohemian artists, writers, and humorists. Steinlen quickly established a working routine and subject matter focus, which was to guide his art throughout his career. Almost every day he would roam the back streets of Paris, frequenting the public haunts of villains and the working class poor to make quick sketches of the foibles, evils, and trials of humanity.
Steinlen taught himself the techniques of etching and lithography with assistance from the printmaker-publisher Eugene Delвtre. As a talented draftsman and as an artist intent upon conveying a message of social conscience, Steinlen adopted printmaking as the medium most appropriate to his goals.
The Wichita Art Museum's Steinlen print titled The Two Gigolos evidences a stylistic and thematic affinity with the graphic art of post-Impressionist Henri de Toulouse-Lautrec. Lautrec and Seinlen selected and exploited certain aspects of Impressionism—in this case simplification of form, surface patterning and the independence of line and color from representation—for expressive effect: a minimum of line instantaneously conveys body gesture and human character. The result is not an Impressionist image but one, which depends upon the precedent of Impressionism.