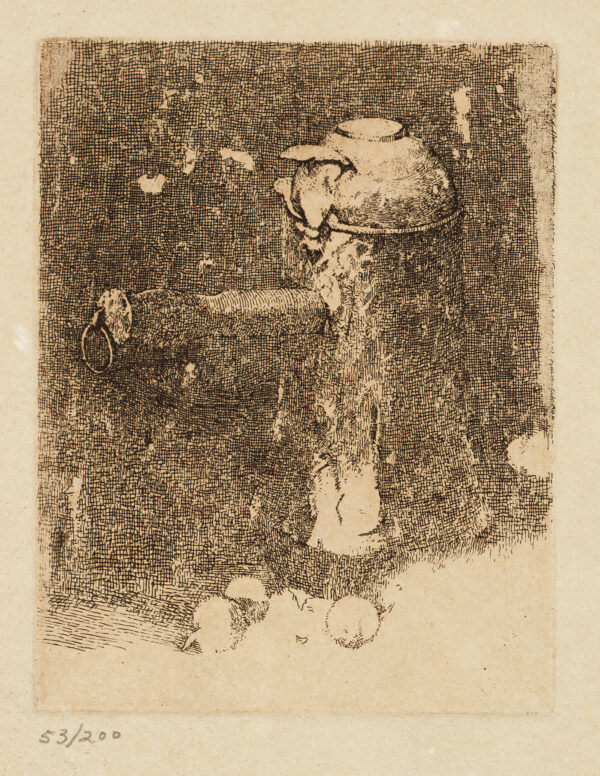 Close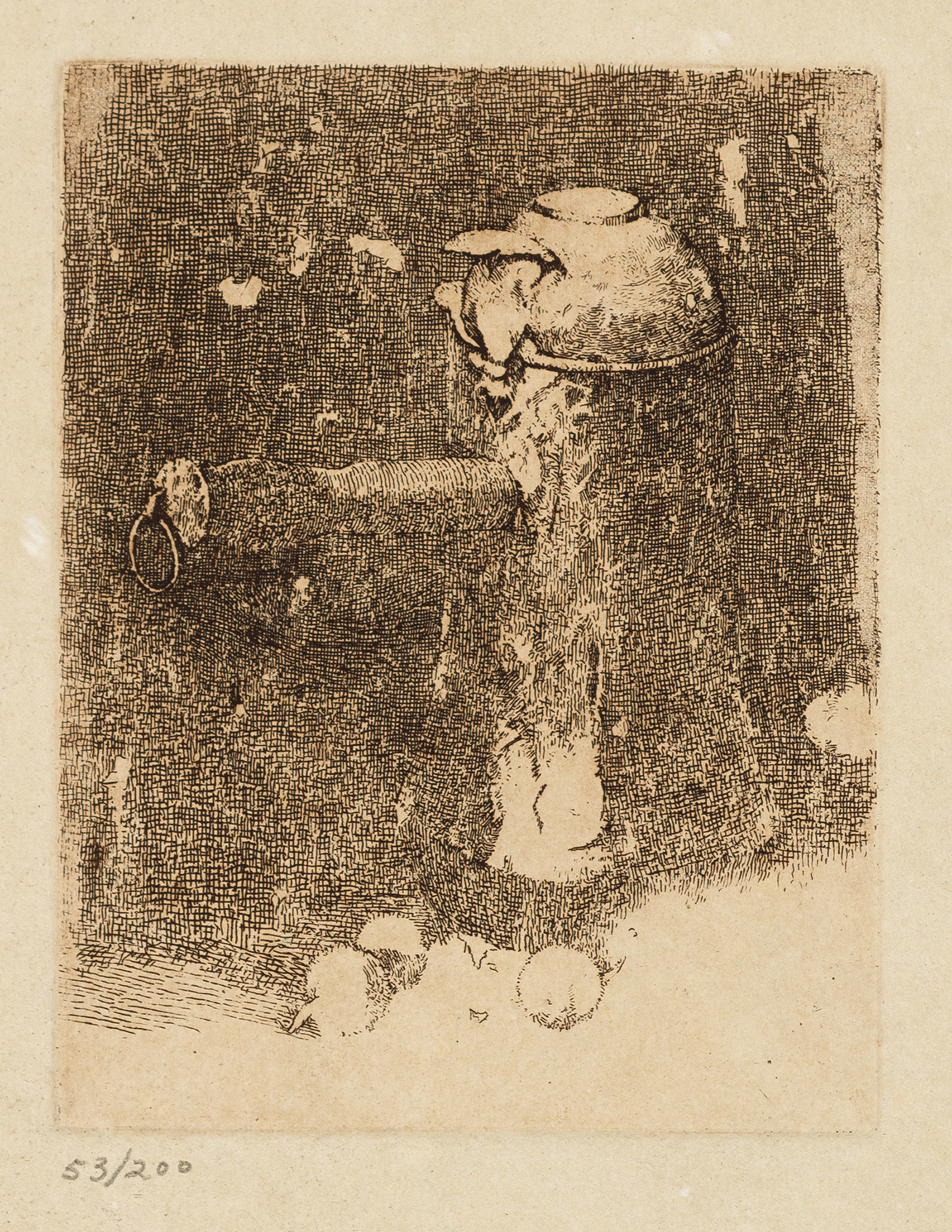 Still Life with Copper and Onions
Carlsen, Soren Emil
1978
---
Artwork Information
Still Life with Copper and Onions

American (born in Denmark), 1853–1932

Wichita Art Museum, Gift of Walter Kully
---
About the Artwork
Danish-born Emil Carlsen is often counted with the American Impressionists because he moved in their circles and sympathized with their interests. His contact with Impressionism, during periods of independent study in France and through his associations in the U.X., influenced the style of his art, but Carlsen never adopted the broken brushwork or prismatic color, which is most characteristic of Impressionism.
This suite of six small etchings reveals subjects and artistic traditions close to the artist's heart. Carlsen most admired the 18th-century French still life specialist Jean Baptiste Siméon Chardin. Carlsen established his own reputation in America with his still life imagery before taking up landscape and marine subjects in the late 1890s.
Capturing the spirit of Chardin, Carlesen's Still Life with Copper and Onions presents a humble kitchen pot and a prosaic vegetable in an austere, solemn fashion. In this particular image, the contours of the principal objects merge in an Impressionistic fashion with the shadows of the background.
Carlesen apparently did not print or have the plates to this suite printed during his lifetime. This suite was printed posthumously by the artist Roland Poska.