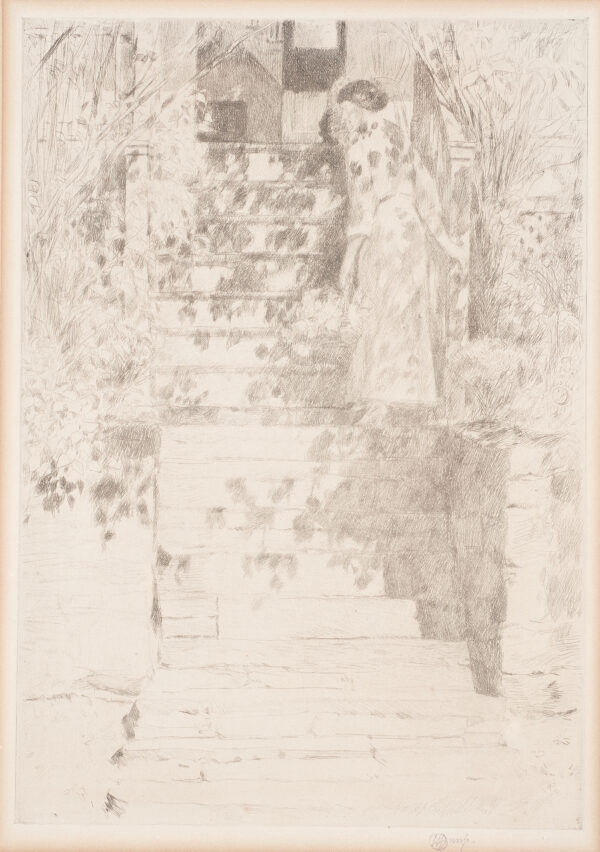 Close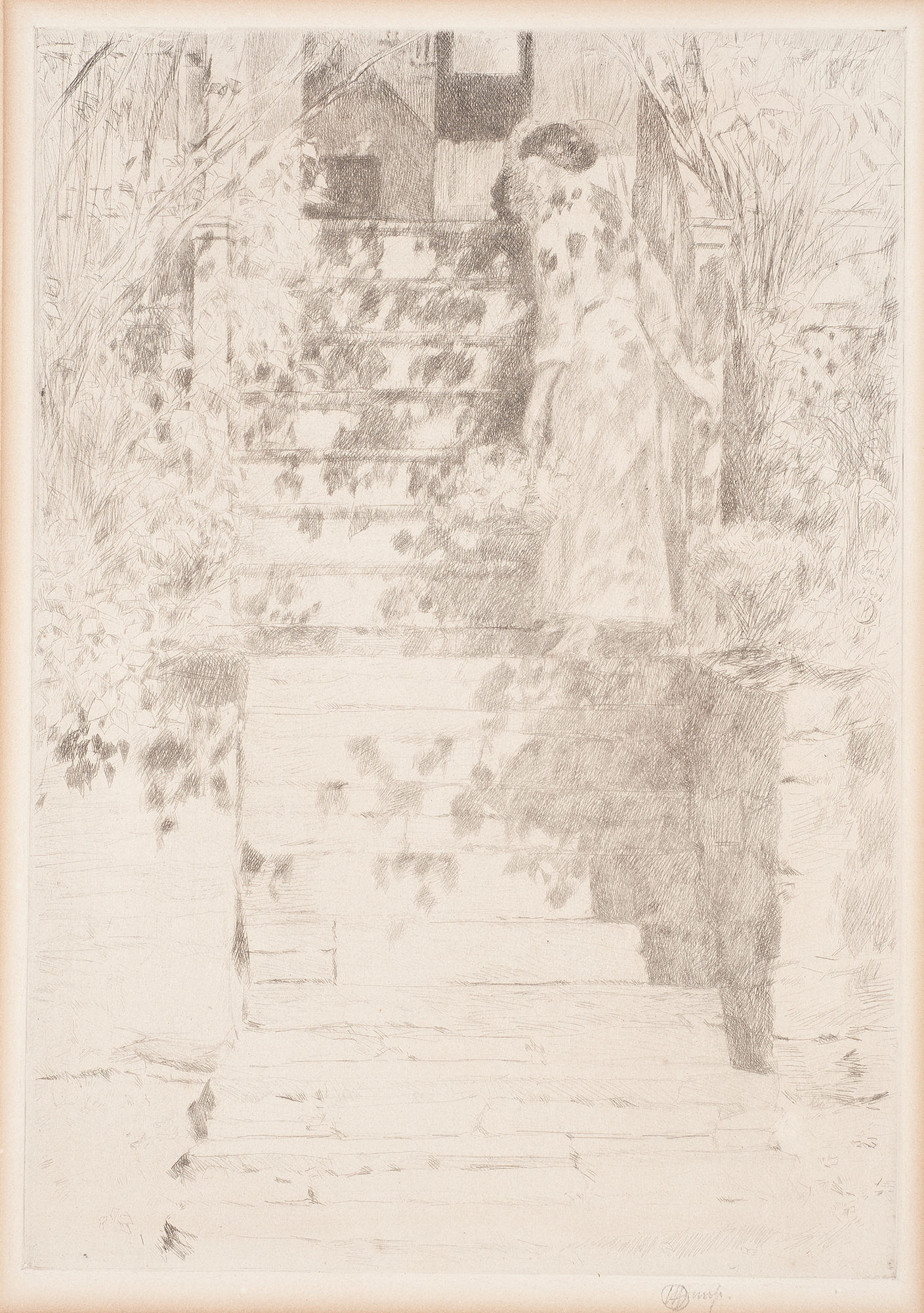 Steps, The
Hassam, Childe
1915
---
Artwork Information
Wichita Art Museum, L. S. and Ida L. Naftzger Collection of Prints
---
About the Artwork
Childe Hassam was a leader of the American Impressionist movement, an artist whose manner closely approximated that of the French Impressionists, and one who dedicated his art to the rendering of the evanescent effects of light and atmosphere. Accomplished in oil and watercolor, Hassam took up printmaking in the summer of 1915 while summering at Cos Cob, Connecticut, where he had access to a friend's etching press. During the years 1915-1933, Hassam produced approximately 400 etchings and lithographs.
Hassam pursued the same subjects in print that he depicted in his paintings, the New England countryside and coastal villages, and the dynamic street life of New York City. Among the subjects which he favored were sunlit interiors, rock-strewn shores, nudes, rural landscape, and historic houses.
Hassam's ability to convey the same painterly quality of dappled sunlight in his prints as in his painting is aptly demonstrated by The Steps. In this image the artist manipulated a patchwork pattern of parallel lines and highlights to achieve the dominant effect of softly diffused light filtered through foliage.