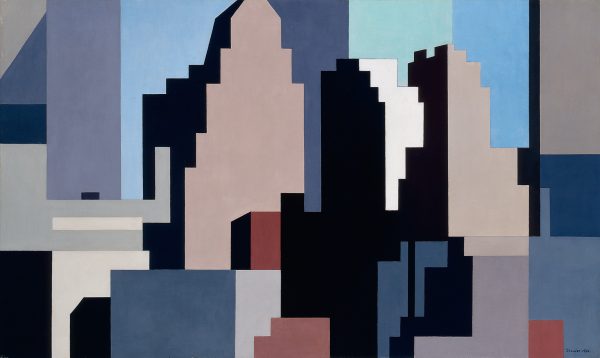 Close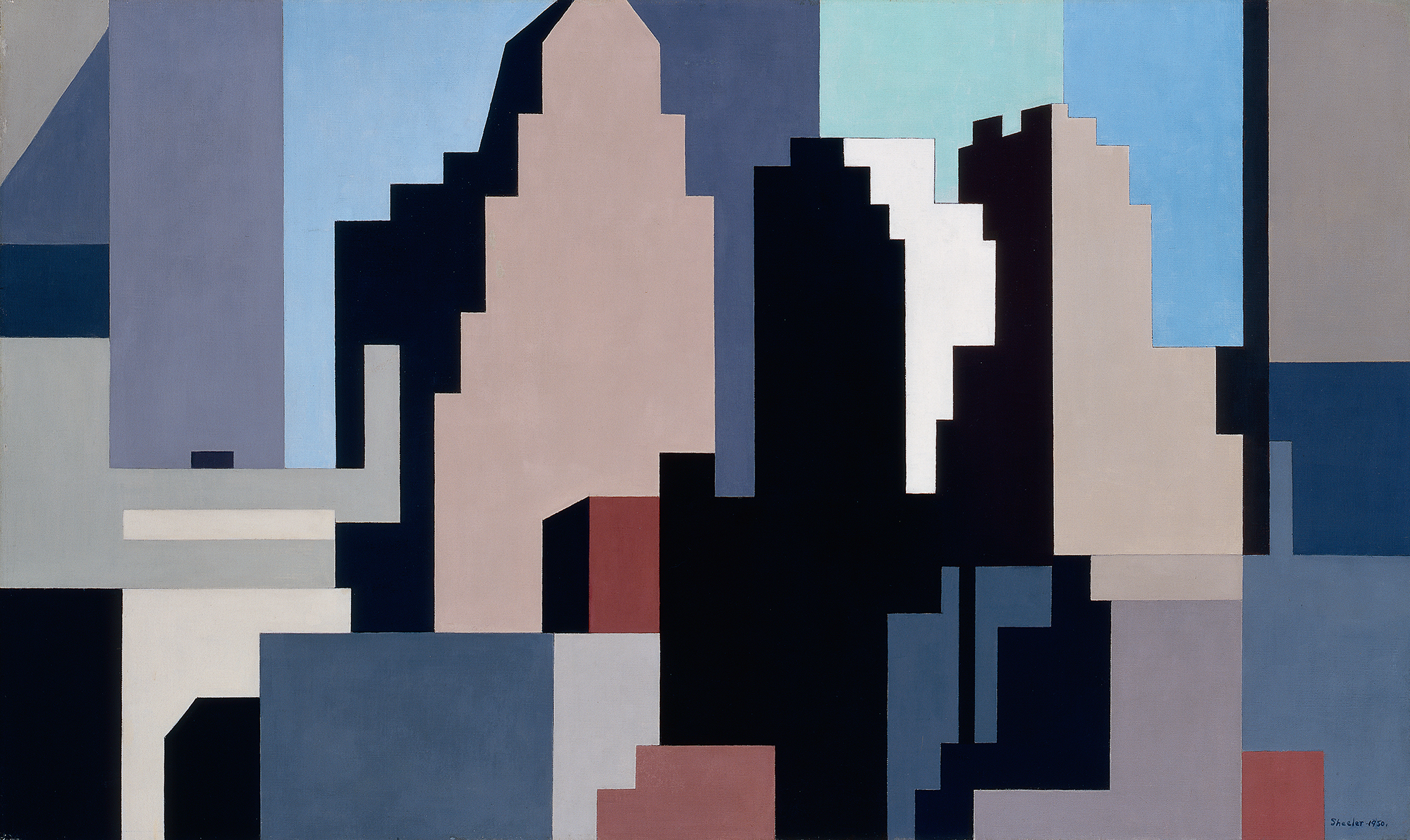 Skyline
Sheeler, Charles
1950
---
Artwork Information
Wichita Art Museum, Roland P. Murdock Collection
---
About the Artwork
Charles Sheeler
American, 1883–1965
Skyline, 1950
Oil on canvas
Wichita Art Museum, Roland P. Murdock Collection
M104.52
Whether he was painting skyscrapers, collecting Shaker furniture, or design­ing flatware, Charles Sheeler always sought clarity of design and simplicity of form. This Precisionist aesthetic developed in Sheeler's art during the 1910s, when he was working in the most progressive artistic circles of New York. Sheeler had by this time moved well beyond his academic training at the Pennsylvania Academy of the Fine Arts in his native Philadelphia, where from 1903-06 he had learned to paint in the fluid, impressionistic style of his teacher William Merritt Chase.
In contrast to Chase's emphasis on palpable brushwork, Sheeler came to believe in the removal of "the method of painting as far as possible from being an obstacle in the way of consideration of the content of the picture."1 In photography, Sheeler found an alternative means of expressing his artistic convictions. In addition to providing him with lucrative commercial opportunities, pho­tography proved to be an ideal medium for explor­ing objective forms while concealing Sheeler s artis­tic presence.
In his paintings as well as in his photographs, Sheeler never forgot that he was working in two dimensions. In this respect, the Cubists who exhib­ited at the 1913 Armory Show had a profound influence on the artist, providing him with a method for reconciling three-dimensional forms with a two-dimensional surface. For the duration of Sheeler s career, the abstract and the realistic existed side by side in his work, in accordance with his belief that "pictures realistically conceived might have an underlying abstract structure."2
Skyline is part of a series of paintings from the early 1950s in which Sheeler returned to a theme he had explored thirty years earlier. In both series, Sheeler first recorded New York skyscrapers in pho­tographs, which he then transposed into simplified and more abstract views in his paintings. In Skyline, the objective content has become insepara­ble from the formal, two-dimensional structure of the canvas. The shadows of the buildings, for example, suggest a recession into space, but they also defy that recession by acting independently, flattening space even as they create it. Sheeler s foremost artistic concerns find expression in Skyline: the artist's presence is lost behind the meticulous construction and unblended colors; forms have been reduced to two-dimensional abstractions; yet all is grounded in an actual (and originally even photographic) view of New York.
1. Charles Sheeler quoted in Charles Sheeler: Paintings, Drawings, Photographs (New York: The Museum of Modern Art, 1939), 10.
2. Ibid.