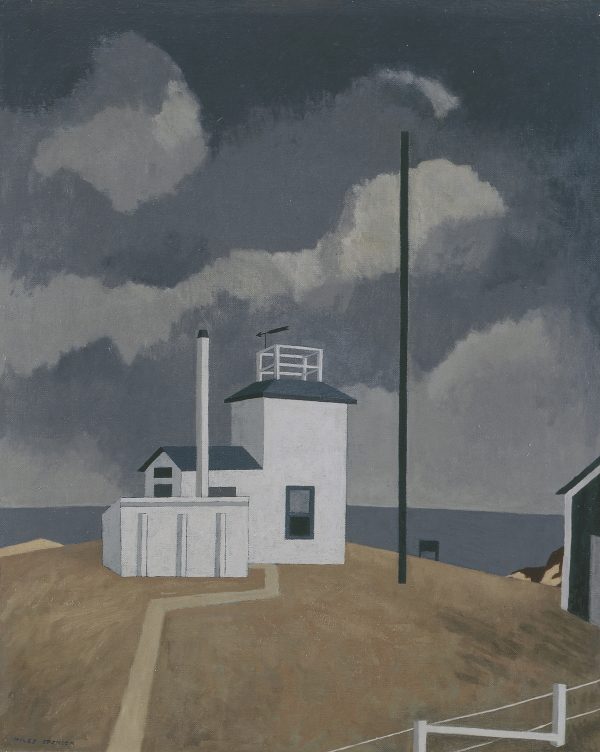 Close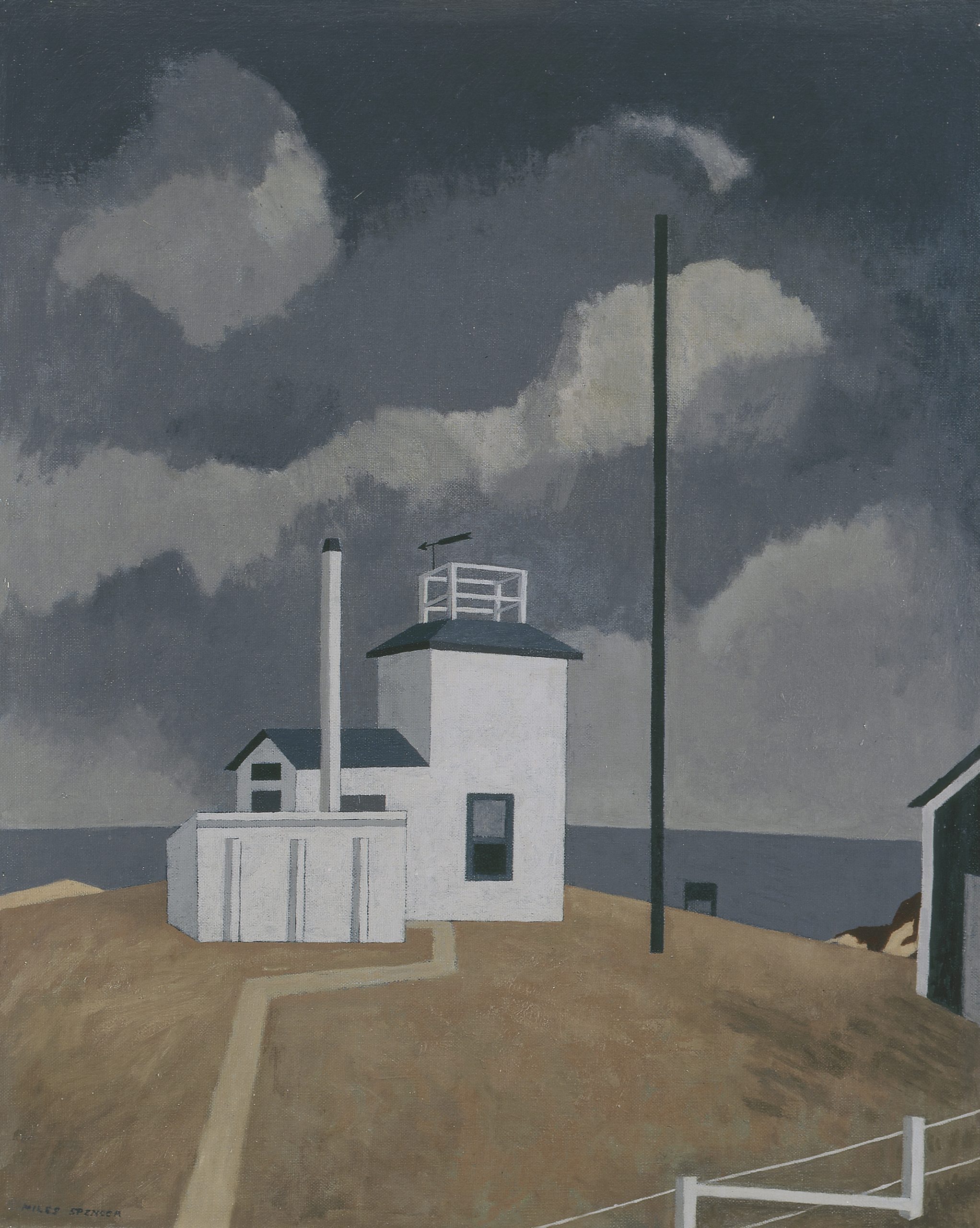 Signal at Highland
Spencer, Niles
about 1940
---
Artwork Information
Wichita Art Museum, Roland P. Murdock Collection
---
About the Artwork
Niles Spencer was born in Pawtucket, Rhode Island. After graduating from the Rhode Island School of Design in 1915, Spencer continued his studies under Hamilton Easter Field at the Perkins Cove Art Colony in Ogunquit, Maine. Field's eclectic curriculum, which embraced native folk arts as well as the art of the European avant-garde, had a profound effect on Spencer's own art. The flattened, simplified forms of the colonial American limners and the sparse, unadorned beauty of Shaker furniture became a model of aesthetic simplicity and rigor that Spencer emulated in his own reductive canvas­es.
Spencer was also influenced by the work of Cezanne, which he saw in New York in the winter of 1915–16. Spencer's recollection of a winter scene that inspired one of his early paintings clearly recalls the spirit of Cezanne's own work: "the con­tact with the winter scene. . . when the underlying structure of the whole landscape stood out so clear­ly, affected the whole direction of my work."1 In Signal at Highland, Spencer's interest in simplifica­tion and structure are manifest in the manner in which the building, the fence and even the path resolve themselves into a matrix of horizontal and vertical lines.
Like the work of the Precisionists, with whom he is most often associated; Spencer's oeuvre pri­marily consists of urban and industrial landscapes occupied by skyscrapers, factories, smokestacks, and storage tanks. The lonely signal tower in Signal at Highland, however, belongs to a smaller group of paintings by Spencer that address the rural New England landscape. The subject of the painting is most likely a wireless radio station that once stood adjacent to the Highland Lighthouse on the Cape Cod peninsula near Truro.2 Spencer has not made a literal representation of the site, however, but has translated the subject into his own pictorial lan­guage. What is remarkable about Signal at Highland is the mysterious and melancholic mood that pervades the painting. In several areas of the composition, Spencer supplants the clinical brush-work and unmodulated colors characteristic of Precisionism with looser paint handling and a more brooding palette. Hence, the heavy gray clouds that occupy more than half of the picture, rendered in a loose, painterly manner, counteract the hard-geometric forms and flat colors of the building in the center of the painting.
Painted on the eve of World War II, the omi­nous clouds and dark palette may symbolize the bleak mood of the country at the beginning of the war. Read in this manner, the signal tower appears to be a stalwart sentinel or outpost on the front lines of the Eastern seaboard. The nature of the signal referred to in the title remains unclear, how­ever, lending the painting another degree of mys­tery.
1. Niles Spencer, statement in Museum in Action, Presenting the Museum's Activities (Newark, N.J.: The Newark Museum, 1944), 135.
2. Joan Hopkins Coughlin, letter to the author, 18 April 1995.