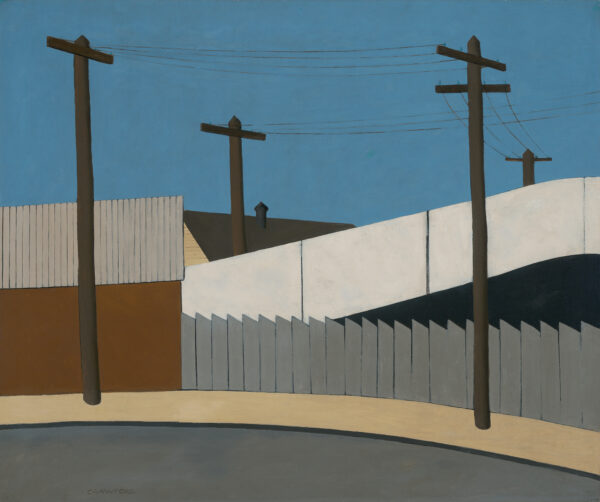 Close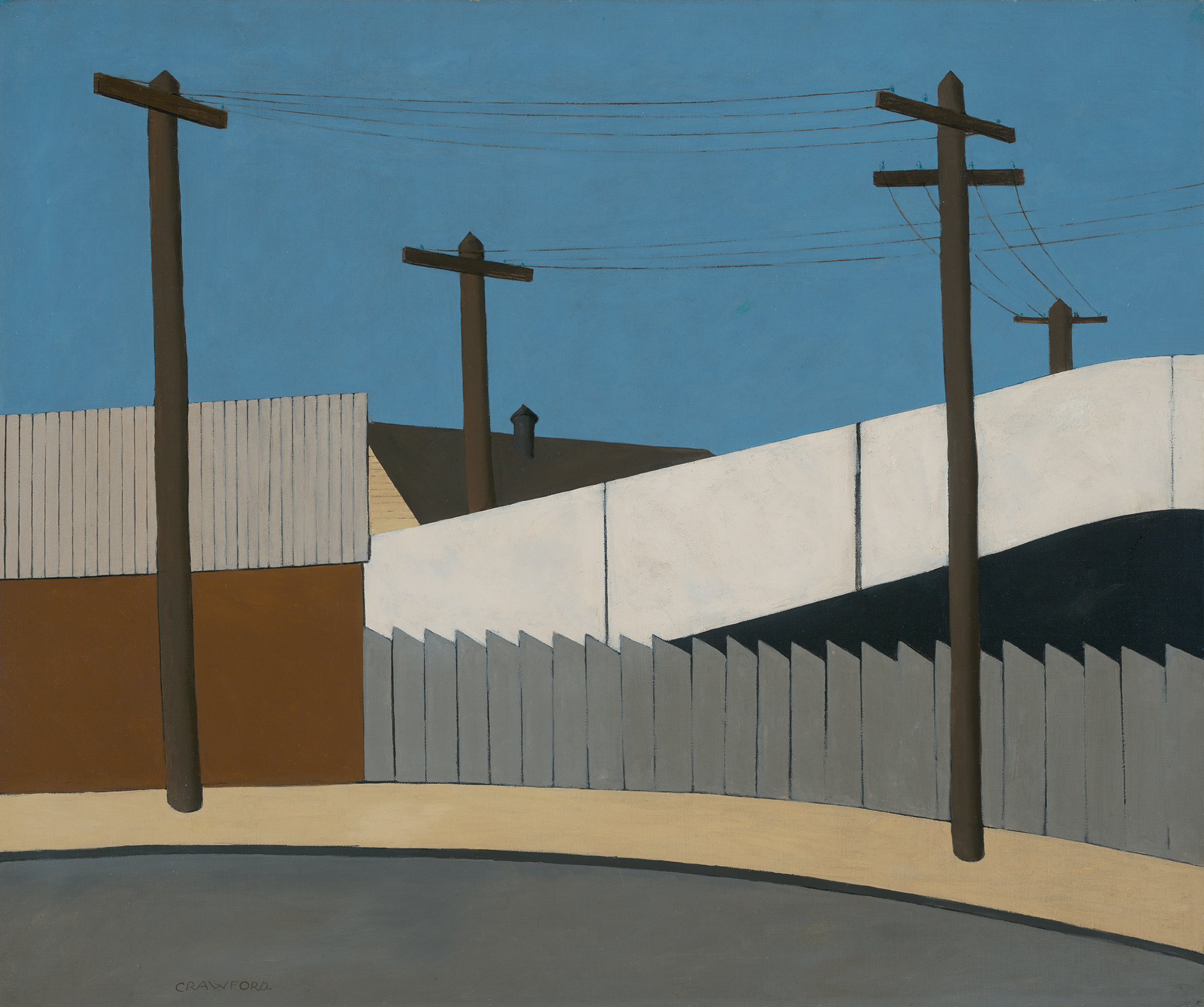 Section of a Steel Plant
Crawford, Ralston
1936–37
---
Artwork Information
American (born in Canada), 1906–1978

Wichita Art Museum, Gift of A. Walter Socolow
---
About the Artwork
The only son of a ship captain, Ralston Crawford was born in 1906 in Saint Catharines, Ontario. Crawford was to spend much of his adolescence traveling the Great Lakes with his father, and later he worked as a sailor on tramp steamers to the Caribbean, Central America, and California. Crawford's formal artistic training began in 1927 at the Otis Art Institute in Los Angeles, while he supported himself as an illustrator for Disney Studios. Later that same year, Crawford moved to Philadelphia to study at the Pennsylvania Academy of the Fine Arts, where he was awarded two scholarships. Through visits to the private collection of Dr. Albert Barnes, Crawford received his first extensive exposure to modern art. Particularly influential were firmly structured works by Cezanne and Matisse that shaped Crawford's search for rigorous structure in his own painting.
Although his later work gradually evolved toward abstraction, Crawford is most frequently classified as a Precisionist. Pioneered by artists such as Charles Sheeler and Charles Demuth, the Precisionist aesthetic concentrates largely on architectonic imagery rendered in sharply defined geometric forms. Crawford interpreted the industrial landscape in similar fashion, distilling the visual appearance to simplified, hard-edged forms deployed in a flattened space. However, this relent less simplicity did not preclude expressive over tones in his paintings. Crawford commented, "I suppose one of the reasons for the severity of some of my paintings is that I am in many respects an incurable romantic… I am long on feeling, and a lot of discipline—or steering of that feeling—is necessary."1
Section of a Steel Plant is likely part of a series Crawford completed in Coatesville, Pennsylvania between 1936-37, and it typifies Crawford's rational and expressive abstraction of a recognizable subject. For him, industrial imagery "represented the liberation of the world from poverty,"2 and indeed the immaculate efficiency implied in this scene reinforces this Utopian stance. However, Crawford does not picture industrial productivity, and the stillness echoed in this image may also be a commentary on the struggling steel industry during the years of the Great Depression. Section of a Steel Plant draws the viewer's attention away from the specifics of the scene, and instead offers geometric generalizations. The perpendicular balance Crawford achieves is the result of a visual interlocking of flat planes and parallel lines in this shallow-spaced, highly structured composition. Broad expanses of simple color delineate the pictorial elements and reinforce their crystalline clarity. The result is an ominous stillness, a union of the psychological and the abstract.
1.  Ralston Crawford quoted in Jack Cowart, "Recent Acquisition: Coal Elevators by Ralston Crawford," The Saint Louis Art Museum Bulletin 14 (January-March 1978): 14.
2.  Ralston Crawford quoted in Barbara Haskell, Ralston Crawford (New York: Whitney Museum of American Art, 1985), 41.