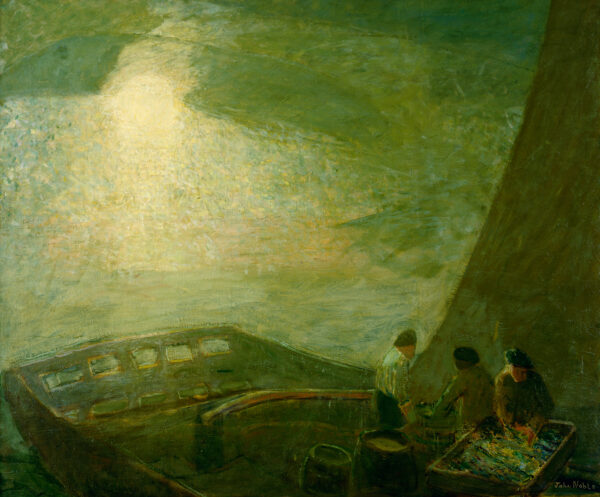 Close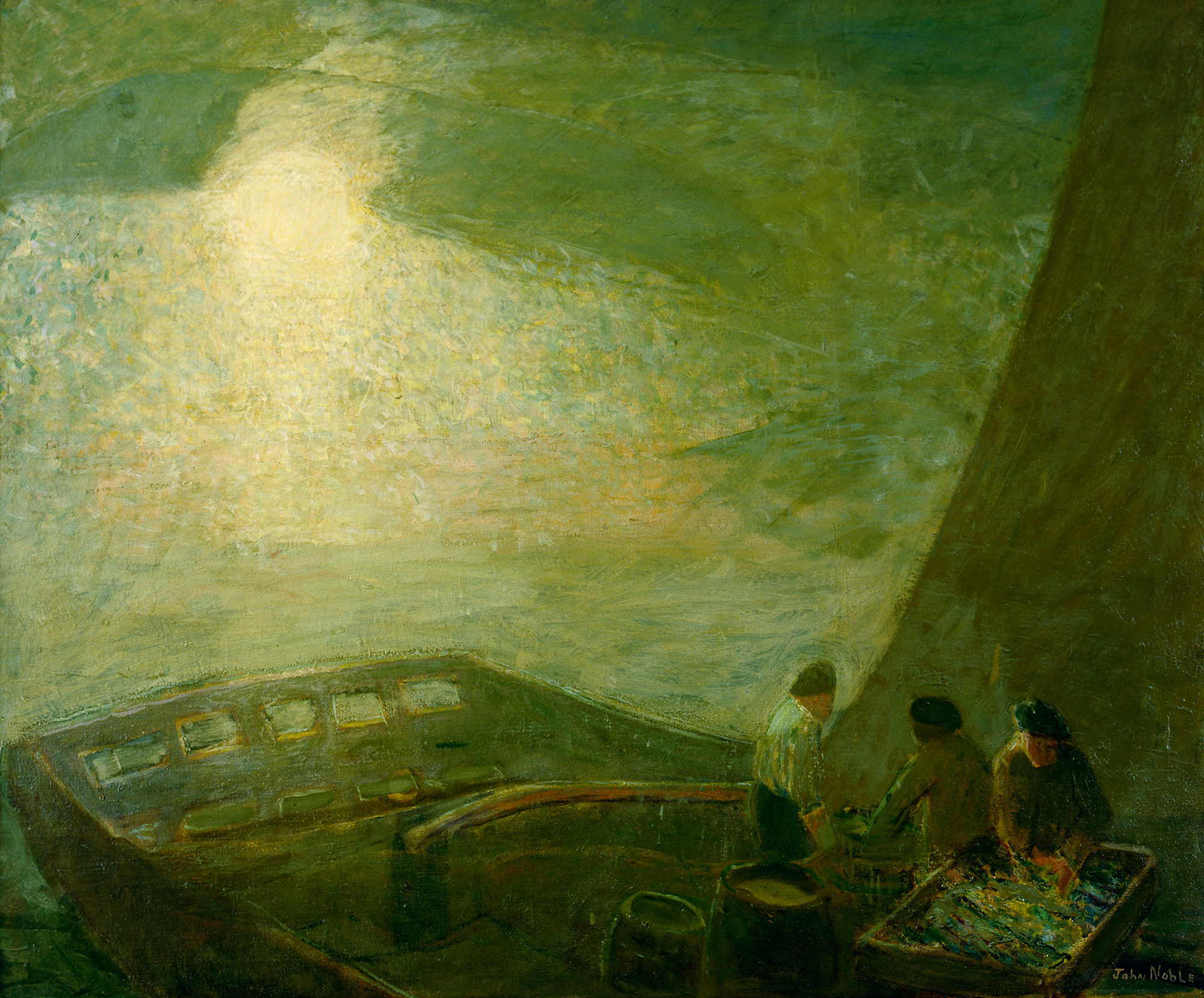 Sardine Fishermen
Noble, John
1922
---
Artwork Information
Wichita Art Museum, Gift of Fidelity Savings Association
---
About the Artwork
John Noble was the first native son of Wichita to earn an international reputation as an artist. He was so prominent and colorful a character that the novelist Irving Stone wrote a book about Noble called The Passionate Journey.
Noble's career as well as his particular style and subject matter evolved within the context of the art colony. As a young man studying in Europe, Noble divided his time between Paris and the art colonies in the coastal provinces of Brittany and Picardy. He took his subjects entirely from the rural settings – villages and harbors, peasants working with carts and dray ponies on the beaches and fishermen toiling with their nets.
In stylistic matters, Noble adopted the attitudes of the Symbolists who had dominated the art colony of Pont-Aven, Brittany, in the late 19th century. He simplified forms and used color and brushwork expressionistically to symbolize the qualities of mystery, timelessness and primeval wisdom, which the avant-garde associated with the life of the peasants.
When Noble returned to the United States, he chose to live in Provincetown. By American standards, the settlement was old, and the scenery approximated that of the European colonies, which had inspired Noble's work. Noble was active in the artist community. He assumed the directorship of the Building Committee of the Provincetown Art Association and saw the completion of the new museum. Noble also provided a connection between Provincetown and Wichita's artistic community, bringing shows of Provincetown artists to the Wichita Art Association.