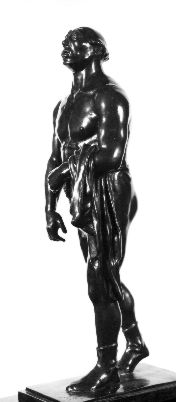 Close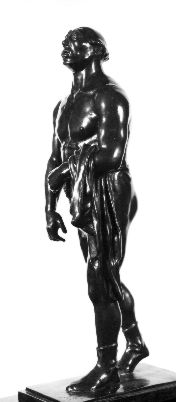 Old Wrestler
Wickey, Harry H.
1938
---
Artwork Information
Wichita Art Museum, Roland P. Murdock Collection
---
About the Artwork
Wickey's personal attitude of independence, his subject matter taken from everyday life, and his direct style contributed to his image as a particularly American artist. Typical words used to describe him in his day were "robust, vigorous, modest, and honest." A statement by John Sloan, quoted by Wickey's dealer to promote his work, reinforces the idea of a genuinely American art.  It reads as follows:
To me the outstanding qualities in Harry Wickey's work are integrity and honesty, he is moved by a creative impulse that proceeds from a response to life, rather than a desire to produce a "Work of Art." His etchings, drawings, and sculpture have placed him among the most vitally important American artists.