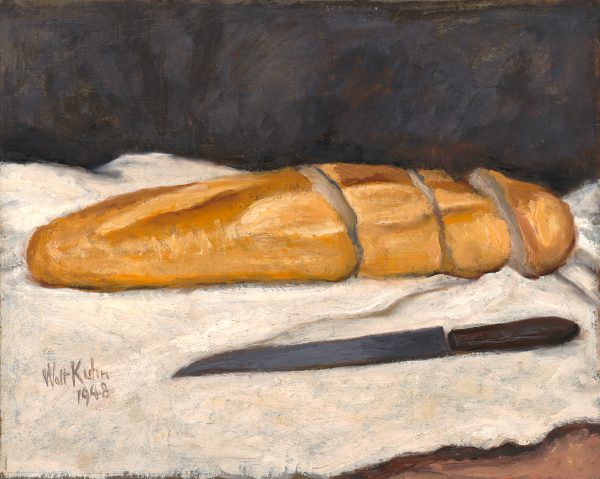 Close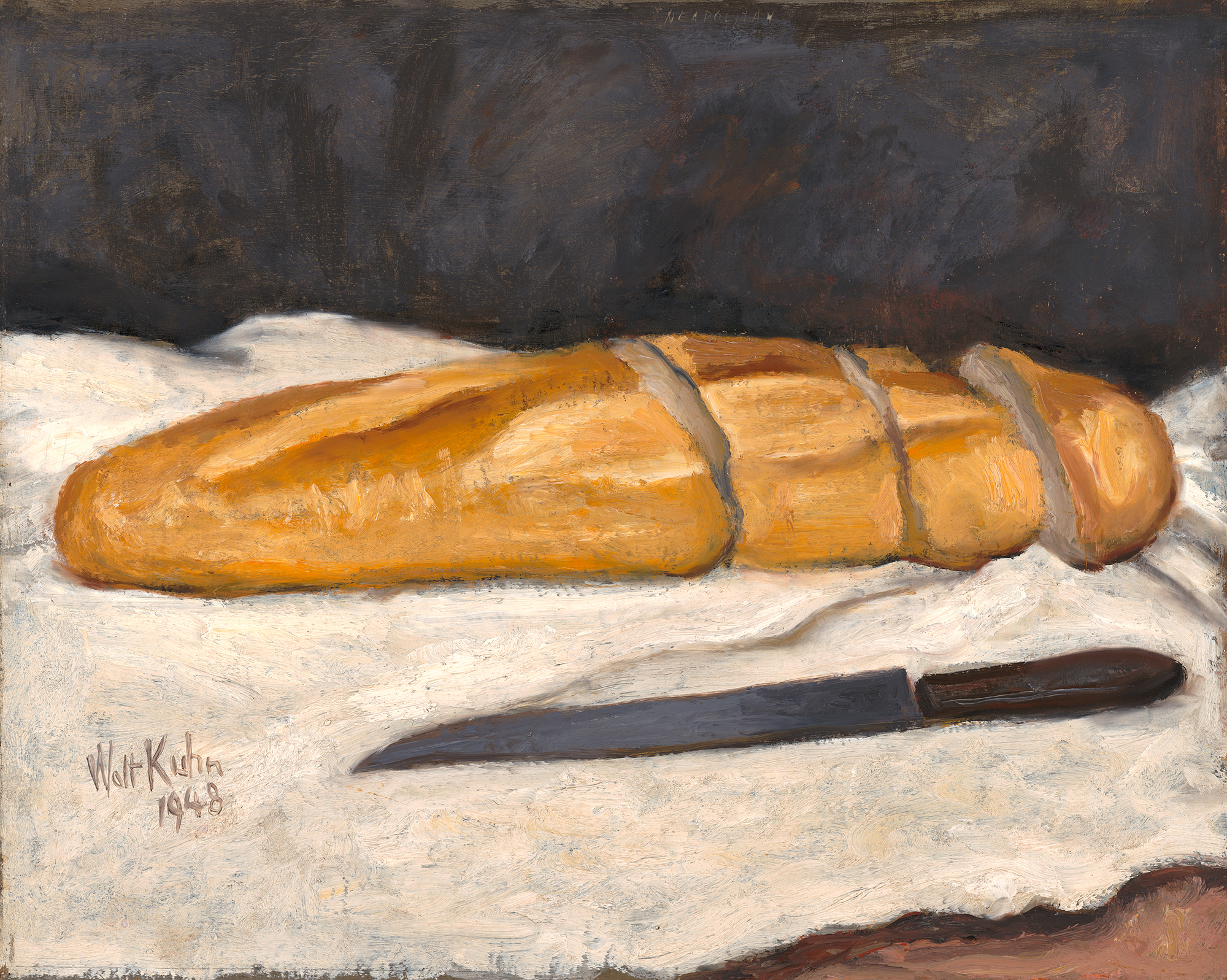 Neapolitan (Bread with Knife)
Kuhn, Walt
1948
---
Artwork Information
Neapolitan (Bread with Knife)

Wichita Art Museum, Roland P. Murdock Collection
---
About the Artwork
Walt Kuhn
American, 1880–1949
Neapolitan (Bread with Knife), 1948
Oil on canvas
Wichita Art Museum, Roland P. Murdock Collection
M123.54
Though best known for his poignant portraits of clowns and acrobats, Kuhn was also a remarkable painter of still lifes. The simplified forms and structural sense of Bread with Knife reveal a debt to Cйzanne with at least a muted tribute to Manet evident in the vivid harmony of blacks and whites.
Of German-Spanish parentage, Walt Kuhn was born in Brooklyn. From 1901 to 1903 Kuhn studied painting at the Acadйmie Colarossi in Paris, and at the Royal Academy, Munich, with Heinrich von Zьgel. He also taught drawing and painting at the New York School of Art in 1908 and the Art Students League, New York, in 1927.
For many years Walt Kuhn acted as art adviser to Miss Lillie P. Bliss and assisted in assembling her collection. Between 1922 and 1927 he devoted much of his time to devising and directing pantomimes and ballets. An early admirer of modern European art, Kuhn, in close cooperation with Arthur B. Davies, William Glackens, and Walter Pach, arranged for the presentation of the monumental New York Armory show of 1913.