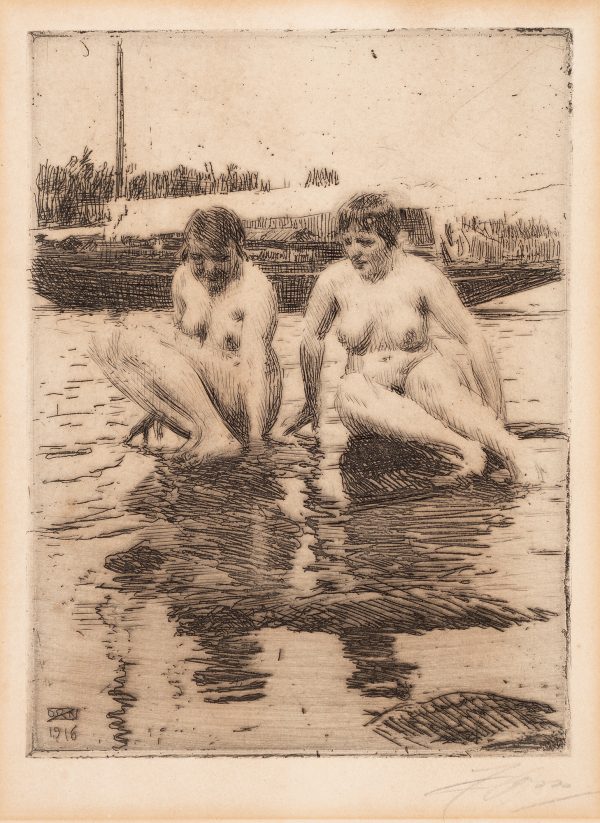 Close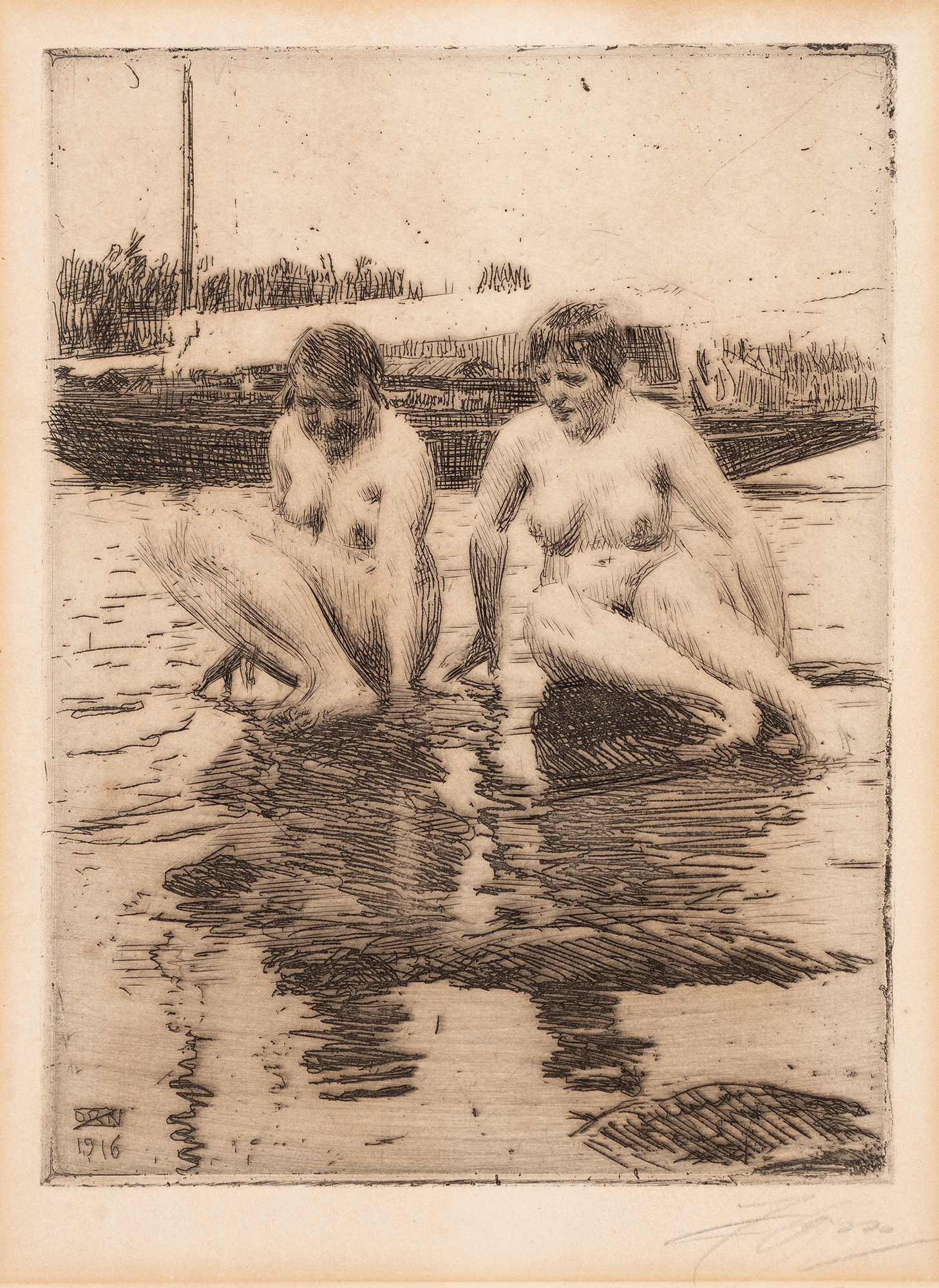 My Models
Zorn, Anders Leonard
1916
---
Artwork Information
Wichita Art Museum, L.S. and Ida L. Naftzger Collection of Prints
---
About the Artwork
Zorn studied at the Stockholm Academy of Art but soon became dissatisfied with the Academy's emphasis upon the imitation of the antique and German genre styles. He left the Academy, traveled extensively, kept a studio in Paris from 1888 to 1896, and by the mid 1890s achieved international recognition as a portraitist and innovative printmaker.
Zorn's methods departed from those practiced by most of the late 19th century revivalists of etching. Instead of following a painstaking process of drawing, stopping out, redrawing and repeated acid baths, Zorn drew his design rapidly on the plate and etched it once. He seldom reworked a plate. Consequently, Zorn's style replaced delicate nuances of tone and line favored by other printmakers with vigorous, spontaneous line hatching. He created form, light, and rhythm in his compositions by massing lines in contrasting directions.
Zorn's primary subject was the figure studied in portraiture, genre scenes of elegant society and Swedish peasant life, and the nude.