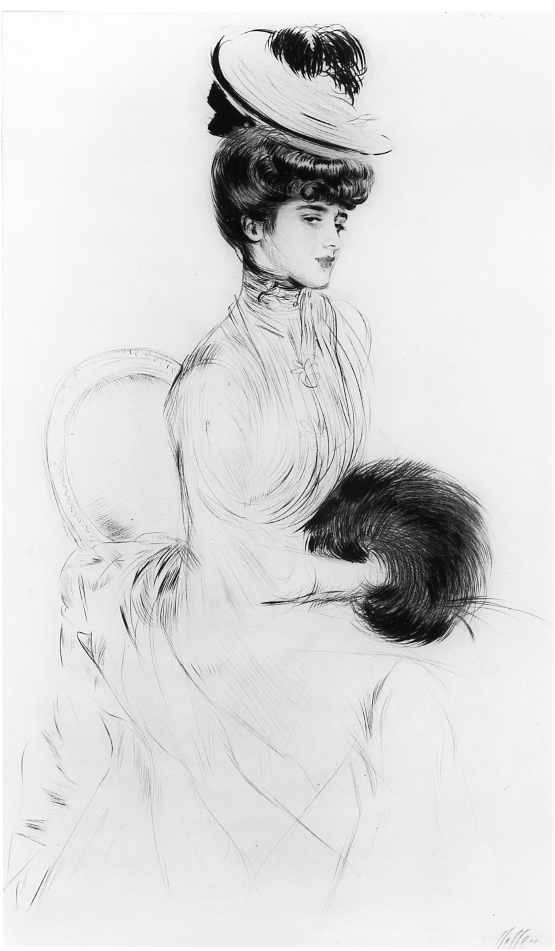 Close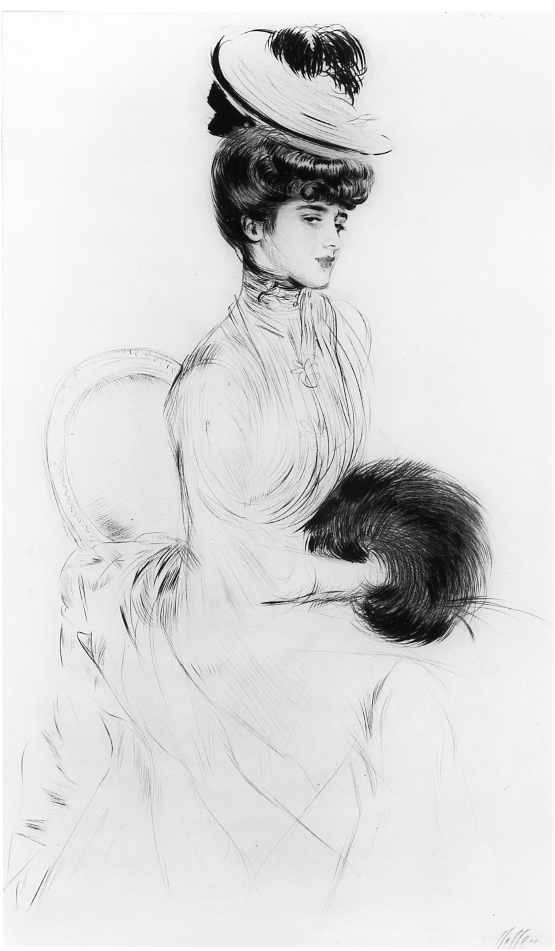 Madame Anlis Avec Manchon Assise
Helleu, Paul-Cesar
about 1880–1910
---
Artwork Information
Madame Anlis Avec Manchon Assise

Wichita Art Museum, John W. and Mildred L. Graves Collection
---
About the Artwork
Helleu was one of a number of artists of the late 19th and early 20th century who specialized in portraits of fashionable women. The Impressionists established contemporary woman as a principal subject in their art and a symbol of modernity. Edouard Manet and Edgar Degas, in particular, portrayed women of all classes engaged in work and leisure, posed in domestic settings and at public entertainments. Their oeuvre can be studied for its documentation of contemporary manners and fashion. Among the artist influenced by Impressionism there were those like Henri de Toulouse-Lautrec who focused upon the modern woman at the lower end of the social scale while others, such as the Belgian Alfred Stevens and the Frenchman James Tissot, devoted themselves to the modern woman of high fashion.
The elegant Paul Helleu, at ease in international high society, was definitely one of the latter. A student of Gérome at the École des Beaux-Arts, Helleu had been trained in academic draftsmanship and mastery of the idealized human figure. He later became a fried and student of both James Tissot and James Abbott McNeill Whistler. Like Tissot and Whistler, Helleu enjoyed enormous success as a peintre-graveur. Between 1885 and his death in 1927, Helleu produced more than 2000 prints, primarily in drypoint.
Helleu preferred the drypoint medium for its freedom of execution, allowing the artist to sketch as with a pen or pencil, and its particular adaptability to soft inky lines suggestive of the textures of fur and feathers. (Helleu has been disparaged as the "master of frou-frou and feathers.") The artist flattered his French, English, and American sitters by juxtaposing the academically finished, idealized faces with the more freely sketched rendering of costume. Helleu did not dissolve sculptural form as did the Impressionists; he did, however, leave the form elegantly incomplete and open.