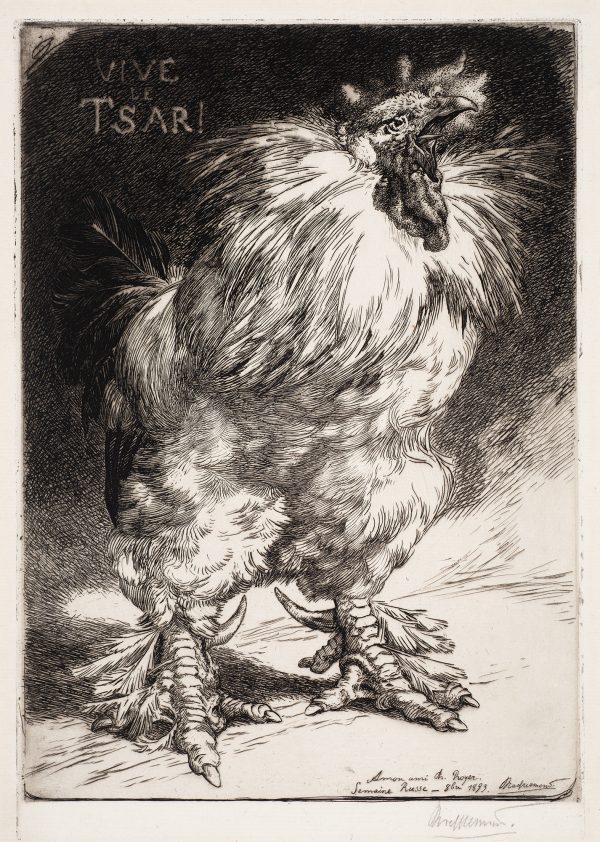 Close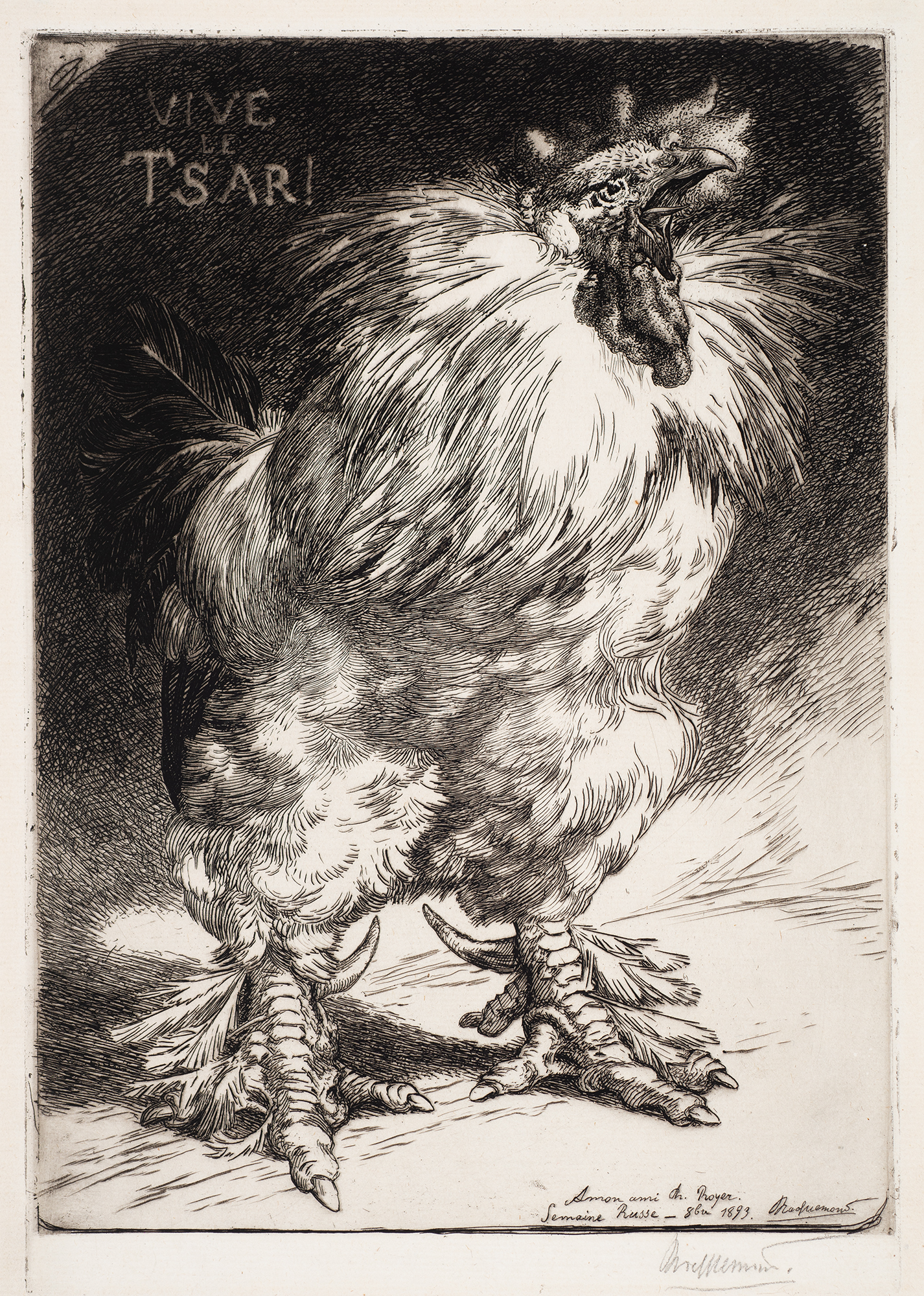 Long Live the Czar!
Bracquemond, Felix
1893
---
Artwork Information
Wichita Art Museum, L.S. and Ida L. Naftzger Collection of Prints
---
About the Artwork
Félix Bracquemond was a key figure in the circle of the French Impressionists. He participated in the Impressionist exhibitions of 1874, 1879 and 1880, but did not utilize Impressionist techniques in his painting. Bracquemond's historic importance lies in his leadership of the revival of the peintre-graveur (artist-printmaker) tradition in the 19th century, and in the influence of his printmaking upon the French avant-garde.
Bracquemond instructed and encouraged such artists as Corot, Daubigny, Manet, Degas, Buhot, and Cassatt, in the making of original prints. During his career, Bracquemond produced over 900 prints. His virtuosity in this medium earned him numerous awards including the Medal of Honor at the Salon of 1884 and a Grand Prize at the Exposition Universelle in 1900.
Bracquemond specialized in the subjects of landscape, portraiture, and animals. Although he never approached the level of abstraction or surface patterning characteristic of Impressionist technique, his prints displayed a certain kinship with the Impressionist aesthetic; a realistic, unsentimental observation of nature; an interest in atmosphere, weather, and the ephemeral qualities of light.
The image of the fighting cock in Long Live the Czar! testifies to the virtuosity and vigor of Bracquemond's etched line. He manipulated the length and character of lines as well as the distribution of highlights to achieve a masterful rendering of distinctive textures.