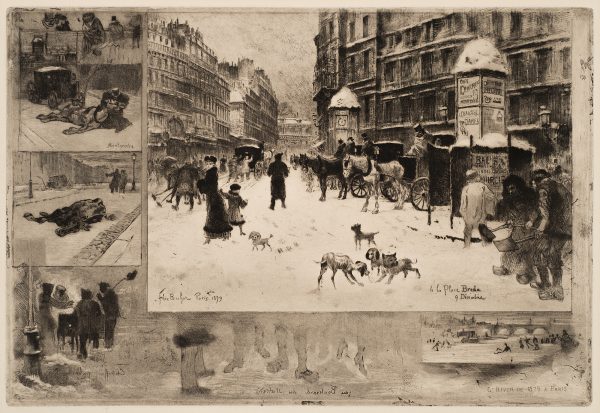 Close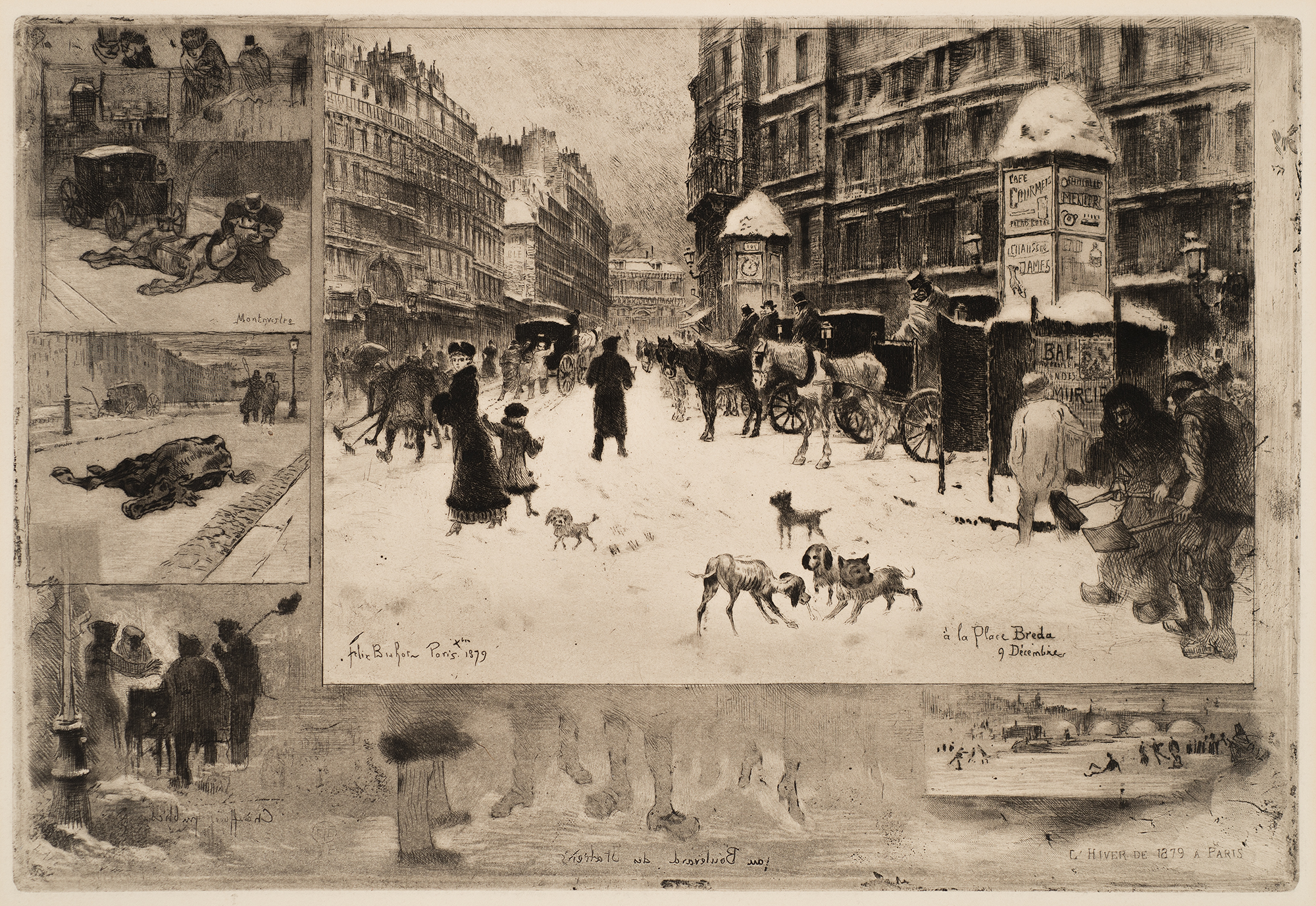 L'Hiver a Paris (Winter in Paris, Breda Square)
Buhot, Felix Hilaire
1879
---
Artwork Information
L'Hiver a Paris (Winter in Paris, Breda Square)

Etching, aquatint, drypoint and roulette

Wichita Art Museum, L. S. and Ida L. Naftzger Collection of Prints
---
About the Artwork
Buhot is one of the great innovative printmakers of the Impressionist period. Active from the mid-1870s into the 1890s, he produced prints of unique and complex character. Buhot may be described as a "Romantic" in his preference for night scenes and the eerie lights of natural and man-made origin.
Buhot was, however, aligned with the Impressionist movement in his constant reference to light and in his choice of subject matter. He favored the subjects introduced by the illustrators of popular journals; city views, activity on the streets, intimate studies of people at work or play, and local scenery.
Buhot admired the etchings of Rembrandt and Whistler. Like the Impressionists, he was a serious student of Japanese woodcuts. Inspired by these sources, Buhot became an interpreter of the mystery and drama of light. He conveyed mood through the dramatic contrast of light and shadow, and the dissolution of solid forms into atmospheric tones.
Buhot employed a variety of techniques from straight etching and aquatint to dabbing on ink with a rag (as opposed to inking with a roller) and manipulating the ink on the surface of the plate like finger paint to achieve subtle variations in tone and light. His incorporation of remarque or marginal sketches around the border of the principal scene amplified the Impressionistic effect of a world in motion.
Buhot's images are so wonderfully atmospheric that they evoke the full sensory impact of the setting, its smells, sounds, and textures, as well as its appearance.