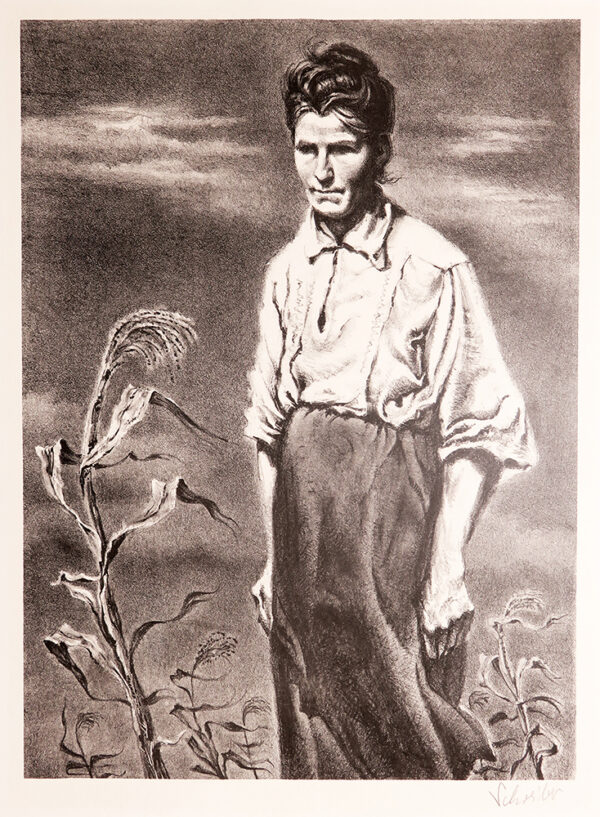 Close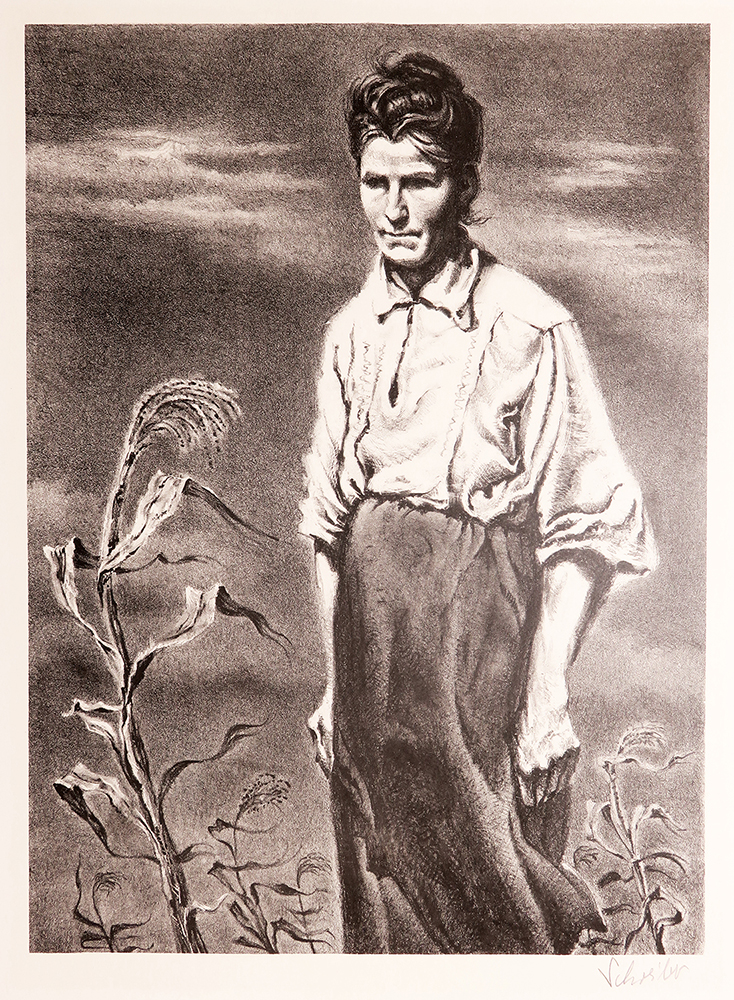 I Raise Turkeys and Chickens
Schreiber, Georges L.
1953
---
Artwork Information
I Raise Turkeys and Chickens

American (born in Belgium), 1904–1977

13 5/8 in x 10 1/2 inches

Wichita Art Museum, Gift of Mosby Lincoln Foundation
---
About the Artwork
Schreiber—a Belgian who emigrated to New York at age 24—spent his career depicting American life. His passion for America's land and people began during the Great Depression, when the artist's work for the Federal Art Project allowed him to spend three years touring the United States sketching and painting. I Raise Turkeys and Chickens depicts the type of farm worker Schreiber encountered on these travels. The woman's frontal pose, her slightly averted gaze, and the print's title—which reads as a quotation spoken by the figure—are reminiscent of the famous Depression-era documentary photographs taken by Dorothea Lange and Walker Evans.