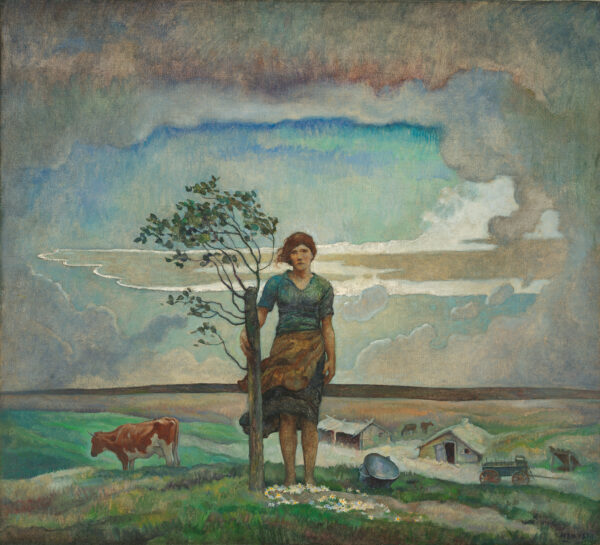 Close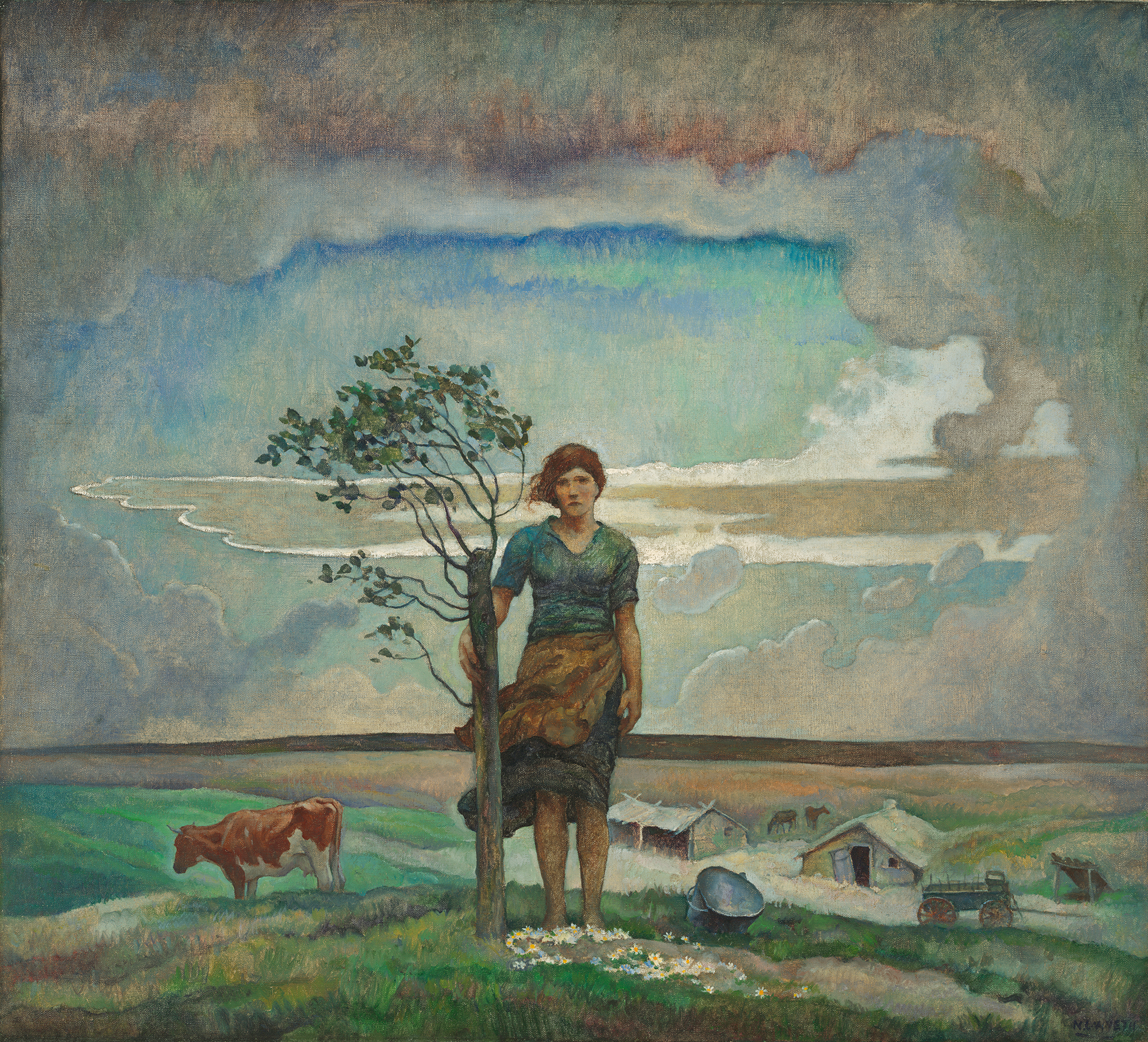 Homesteader, The
Wyeth, N. C.
1930
---
Artwork Information
Wichita Art Museum, Museum purchase, Paul Ross Charitable Foundation Fund
---
About the Artwork
Born in 1882, Newell Convers Wyeth was raised on a farm outside Needham, Massachusetts. Images of the American West in the work of George Catlin and Frederic Remington captivated Wyeth as a youth, and he spent hours on end drawing Native Americans, frontiersmen, and settlers. In 1902 Wyeth had already begun to develop his drawing skills in a few art classes and was accepted into the Howard Pyle School of Art in Chadds Ford, Pennsylvania and Wilmington, Delaware. Pyle, one of the period's leading illustrators, stated, "I regard magazine and book illustration as a ground from which to pro­duce painters." Through Pyle, Wyeth developed into an oil painter whose work was widely repro­duced.
In 1903, after studying under Pyle for only a few months, Wyeth's first published illustration, a bucking bronco with rider, appeared on the cover of the Saturday Evening Post. His work soon began to appear regularly in periodicals such as Harpers Weekly, Success, and Scribners Magazine. Wyeth vis­ited the American West for the first time in 1904, where he recorded the region's unique qualities of light, sun-baked colors, and brilliant cloud forma­tions.
Wyeth painted The Homesteader as the princi­pal full-color illustration for a story by Wilbur Daniel Steele entitled "Green Vigil: A Saga of the West."1 The female figure represents Ivy, the main character, described by Steele as "strong and young, not above twenty-eight, with the shoulders and hands of a country girl, the dull, pretty face and large-calved legs of a Tom-show dancer, and the brain of a child."2 In The Homesteader, Ivy stands atop a hill where she has buried her recently deceased husband. Looking out at the viewer, she drapes her arm around a cottonwood pole that marks her husband's burial plot. According to the story, this pole has magically transformed itself into a sapling. As a visitor to the site remarks, "That's cottonwood for you… Cottonwood beats all for the will to grab a root most anywhere and go on living."3 Ivy towers above the land, framed by a mass of dark clouds that opens to a bluer, clearer sky. She is heroically depicted as a strong, self-suffi­cient homesteader who stands firm even in the midst of adversity.
Rather than merely depicting a scene from the story, Wyeth's literary illustrations enhance the text as a whole. In paintings like The Homesteader, he reveres the Western American landscape and the figures who settled it.
Published in Ladies Home Journal, September 1930.
Ibid., 3.
Ibid., 79.