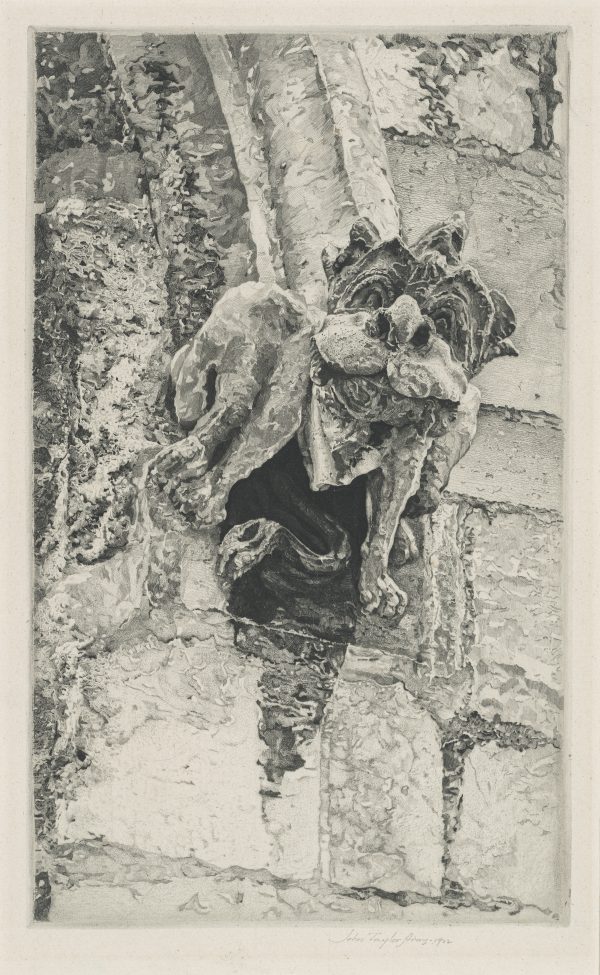 Close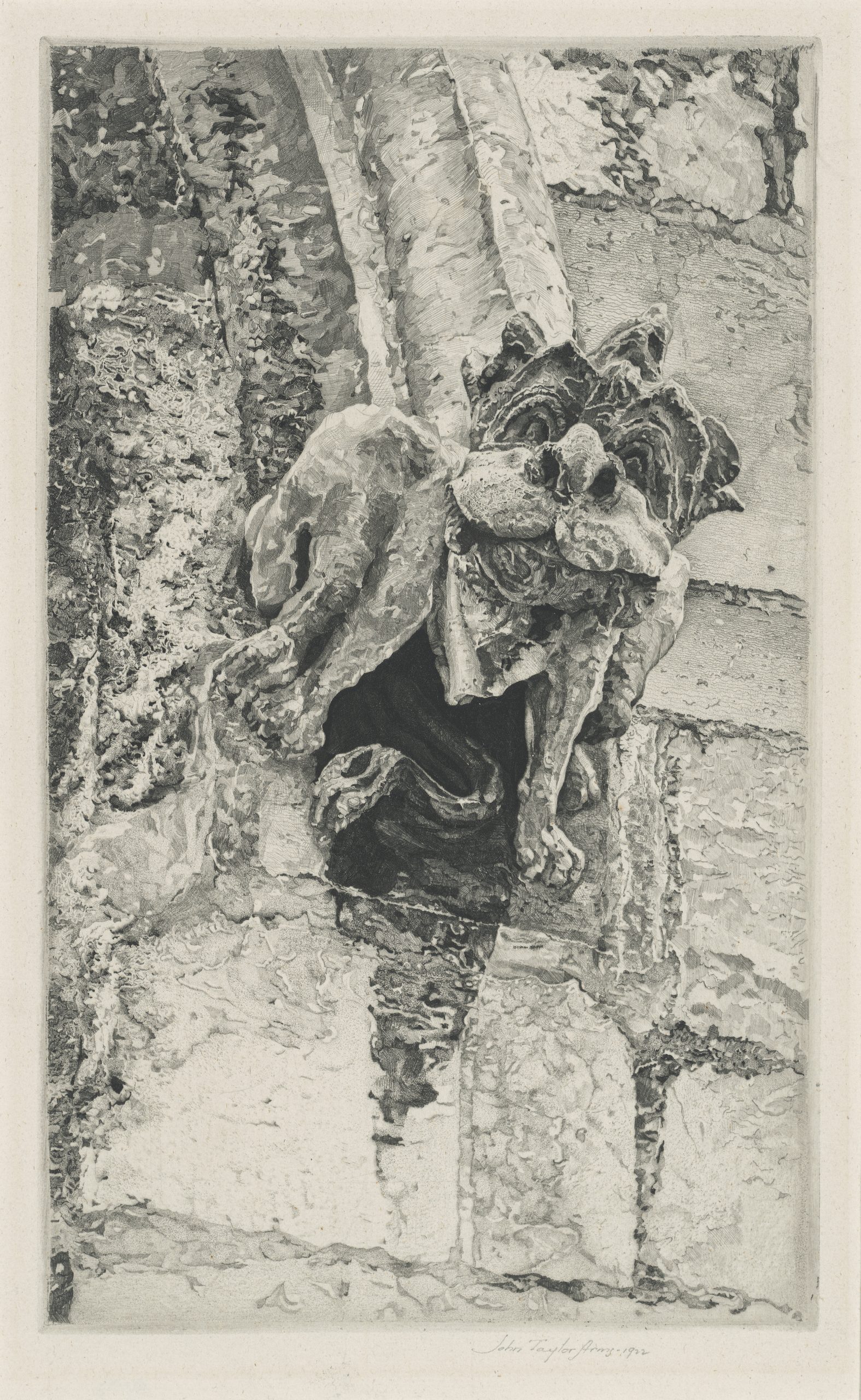 Gothic Spirit, The
Arms, John Taylor
1922
---
Artwork Information
Wichita Art Museum, L. S. and Ida L. Naftzger Collection of Prints
---
About the Artwork
John Taylor Arms was a master etcher especially noted for his exquisite draftsmanship and sensitivity to materials. In addition to producing more than 400 prints, Arms played a major role in advancing appreciation of etching as a medium appropriate to creative aesthetic expression. He lectured on etching in clubs and universities, organized printmaking societies, and published books on the subject. Although he was active during the closing decades of the etching revival, begun in Europe in the mid-19th century and concluding in the early decades of the 20th century, Arms provided a superb closing chapter to the movement.
John Taylor Arms' singular interest in architectural themes, particularly Gothic cathedrals and other picturesque survivals of Medieval Europe, typified the historic subjects and romantic attitude of many artist etchers of the period. Arms sought out architectural monuments of a rustic and or fantastic character, structures whose fabric bore the scars of time and weather and whose design could call up a lost age of noble ambition, awakening in the contemporary viewer intense feelings of awe, nostalgia and melancholy. Arms' preference for gothic over the classical underlined the importance of drama and emotion in his interpretations of the past.
In 1922 Arms executed a series of fourteen prints depicting gargoyles, the ornamental drain spouts in the shape of imaginary grotesque animals that are distinctive features of Gothic architectural detail. Critics agree that plate #8, The Gothic Spirit, is a particularly spectacular example of Arms' technical and expressive skills.  In his close-up, full- frontal, foreshortened view of the gargoyle, the artist brings the viewer face to face with the disdainful grin of a wild beast and the startling menace of a snake that emerges from the black drain hole beneath him.
This dramatic but seldom experienced direct confrontation with a gargoyle occurs against a background of fantastically varied, subtle textural patterning in the cathedral's weathered stone. Dissatisfied with the effects that he could achieve with purely linear cross-hatching or aquatint, Arms developed a technique called stippling to evoke a tender gray tone and velvety softness that expressed his sense of the crumbling stone surface of the old church. Stippling is the manipulation of the etching needle in a pattern of tiny dots and flicks to create a soft grainy texture, more organic and tactile than that achieved by other means. In the image of The Gothic Spirit Arms brought his innovative technique to perfection.