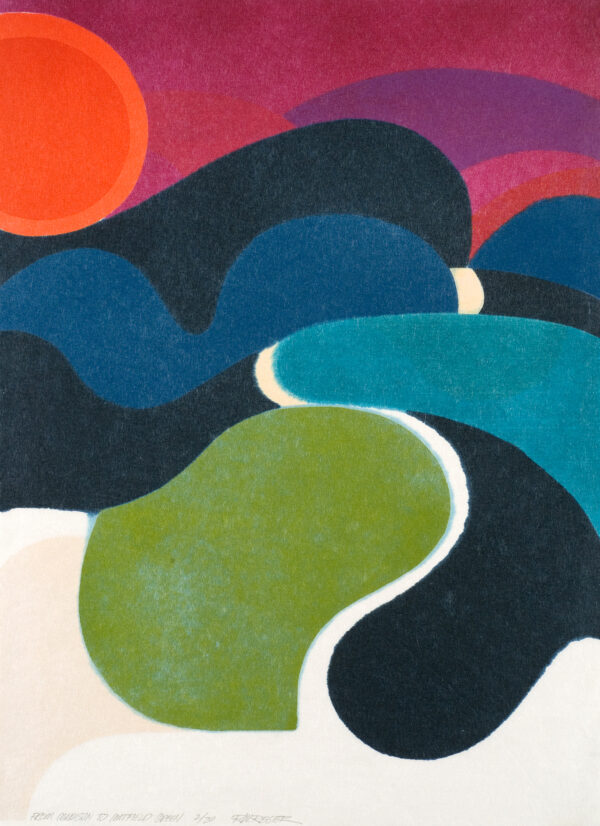 Close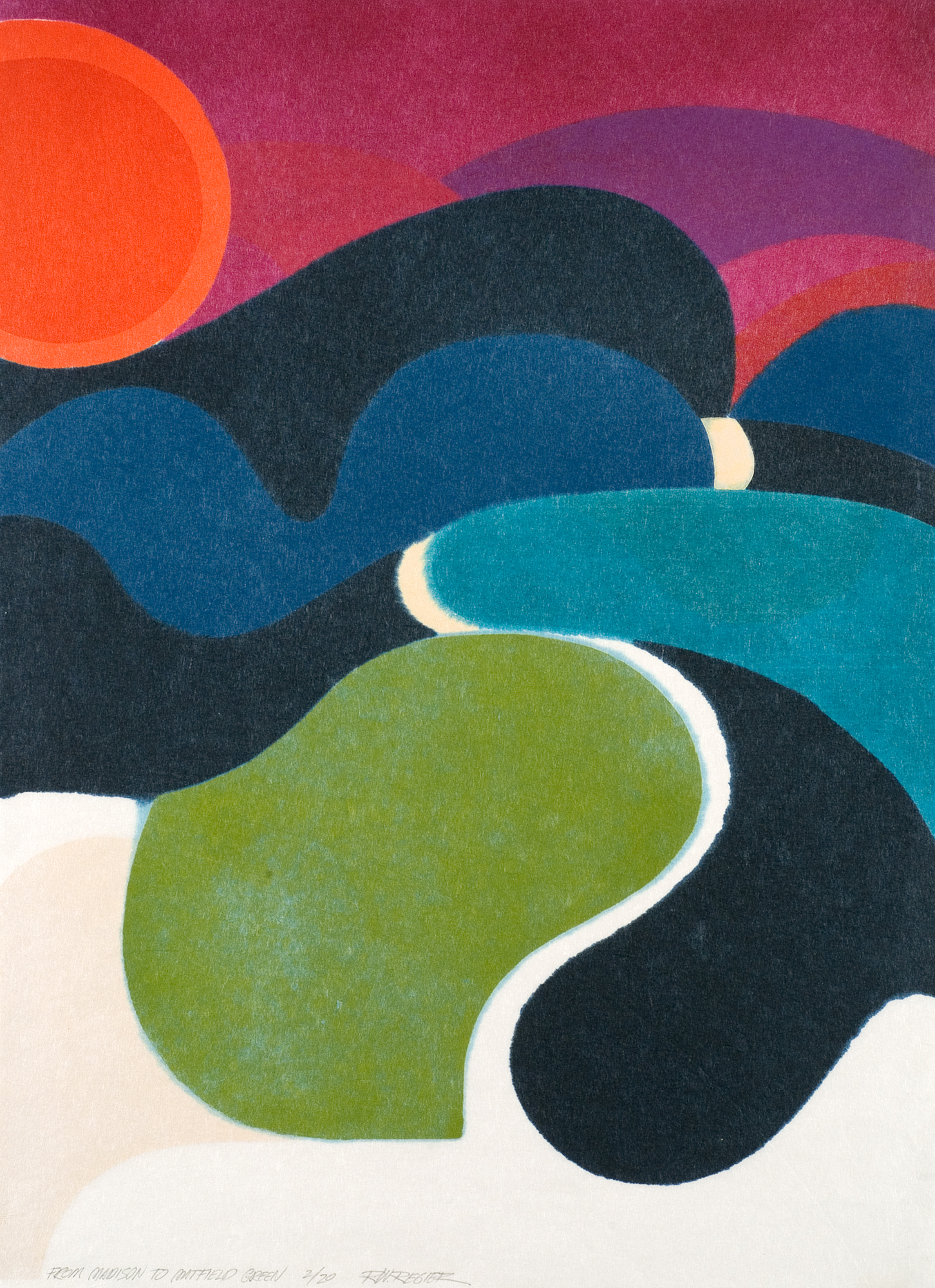 From Madison to Matfield Green
Regier, Bob
1976
---
Artwork Information
From Madison to Matfield Green

Wichita Art Museum, Museum purchase from the Harry Litwin Estate
---
About the Artwork
Robert Regier (American, born 1930)
From Madison to Matfield Green, 1976
Woodblock print on Goyu paper, 29 Ѕ h x 21 Ѕ in.
Wichita Art Museum, Museum Purchase, The Harry Litwin Estate
2007.14
            Robert Regier received a BA degree from Bethel College, North Newton, KS. He also studied at the Art Institute of Chicago and earned an MFA degree from the University of Illinois. He has since pursued his mastery of printmaking in workshops conducted at the University of Minnesota by such leading artists as Milton Resnick and Jack Tworkov.
            Regier applied his design talents to architectural and literary projects. He worked for more than two years preparing the physical design of the Kauffman Museum (a Bethel College museum devoted to the history of the Mennonite settlement in Kansas and the Kansas environment.) Regier visited museums of comparable subject and scale around the nation; he assisted the director and curatorial staff in their development of the historical and aesthetic concepts of the exhibits; he created the design for the physical display of objects; and he supervised the actual installation of the exhibitions. In 1988 the Kansas Museum Association recognized Regier's achievement with the presentation of its Award of Excellence for the design of the Kauffman Museum's permanent exhibition titled "Of Land and People."
            Regier has long taken an interest in book design. In 1983 he designed and executed the illustrations for the children's book The Sun and the Wind, which was published by the Faith and Life Press, Newton, Kansas.
            Although Regier is familiar with a variety of printing techniques, he prefers to work with silkscreen. Pure color was one of his earliest interests and his experimentation with the layering of areas of transparent color can be seen in the print titled From Madison to Matfield Green. He creates a softened image by intentionally exhibiting this print with the inked side to the back.