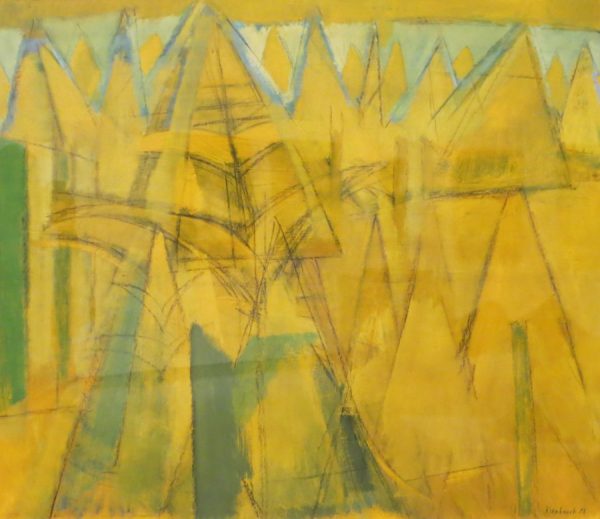 Close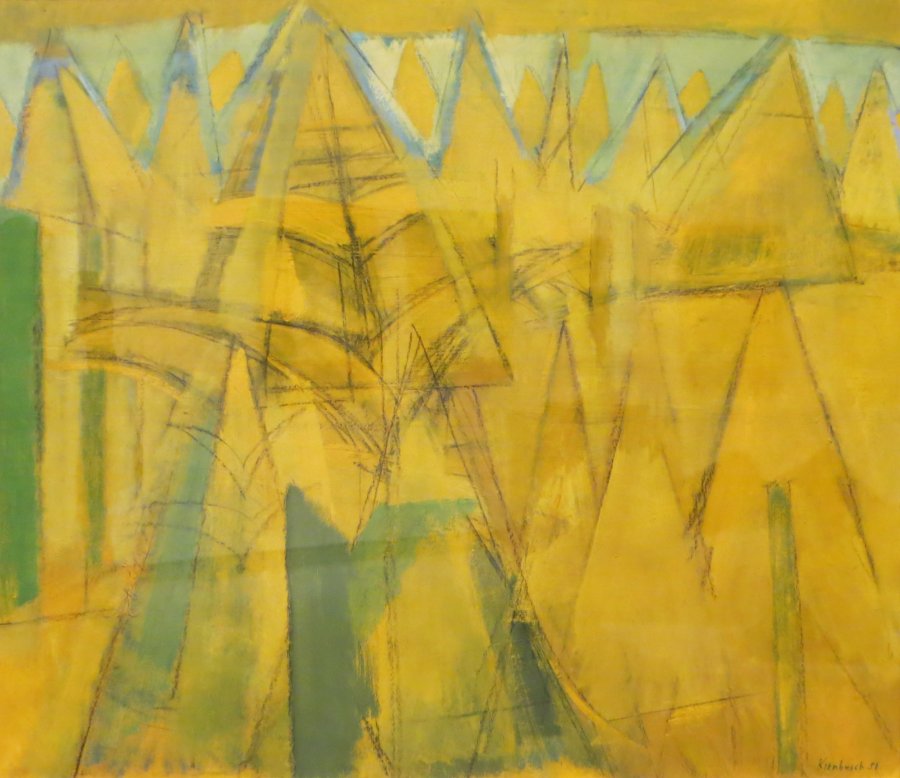 Field of Goldenrod
Kienbusch, William A.
1951
---
Artwork Information
Gouache and charcoal on paper

Wichita Art Museum, Roland P. Murdock Collection
---
About the Artwork
In Field of Goldenrod Kienbusch has succeeded in expressing the movement and energy of nature in a highly emotional picture. Never a totally non-objective painter, his point of departure is always some specific material existing in nature. Central to Kienbusch's art is his self-identification with nature. "While growing directly out of nature," states Lloyd Goodrich, "his art is not naturalistic. The elements of nature are transformed into graphic symbols, as definitely visual and physical as in the art of children or savages. These symbolic images, bold, simplified, often massively geometrical in form, have the primitive expressiveness of cave drawings or totem poles. His style is primarily graphic, alive with dynamic movement and strong rhythm. The large forms, the sensitive play of textures, the austere harmonies of earth colors … create pure designs which are powerful and complete in themselves, apart from their poetic evocation of nature."1
 Lloyd Goodrich, Art in America, vol. 42, no. 1, 1954, p. 14.