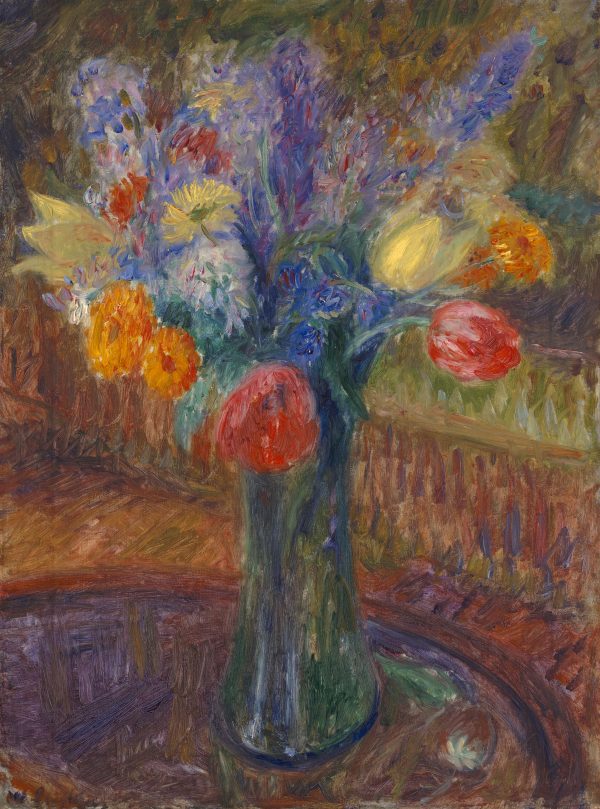 Close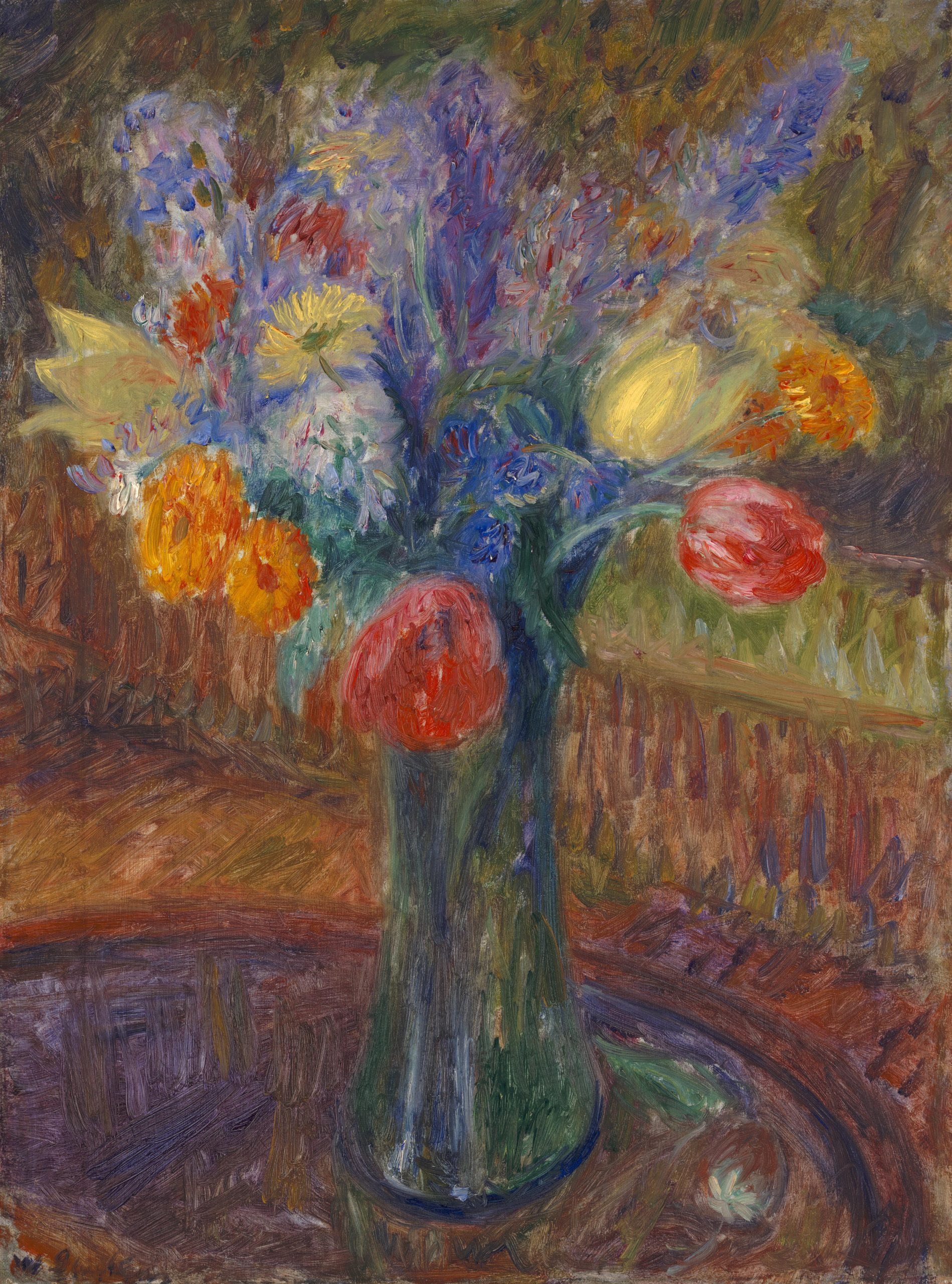 Bouquet of Flowers in a Vase
Glackens, William J.
about 1915
---
Artwork Information
Bouquet of Flowers in a Vase

Wichita Art Museum, John W. and Mildred L. Graves Collection
---
About the Artwork
The canvases of Bouquet of Flowers in a Vase and of Young Woman Seated exemplify the Impressionist style of painting, which William Glackens developed in the second decade of the 20th century. These two images reveal Glackens' admiration for the subjects, color, and brushwork of French Impressionist Pierre Auguste Renoir. Like Renoir, Glackens chose to paint joyous, youthful motifs such as pretty young women, jewel-like clusters of flowers, and carefree holidays in parks and at the beach. In these works, Glackens also emulated Renoir's technique of feathery brushwork, which produced forms made up of softly blurred layers of color.
Glackens grew up in Philadelphia where he began his artistic career as a newspaper illustrator. Attending night classes at the Pennsylvania Academy of the Fine Arts, Glackens joined a cadre of young students gathered around the charismatic teacher and painter Robert Henri. Henri's enthusiasm prompted Glackens to move to New York where he took up serious painting even as he continued his newspaper work. In 1895 Glackens traveled with Henri to Europe. This was the first of many trips abroad, which acquainted Glackens with the work of the Impressionists and the European avant-garde.
Glackens was a member of the American artistic group called "The Eight" which centered around Robert Henri. Henri's philosophy and style emphasized the painting of vigorous, gutsy scenes of "real life" on the streets and the tenements backyards of the big city. For their choice of subjects thought at the time to be unaesthetic the group also earned the name of the "Ashcan" school. One of the targets of this art movement was the "prettiness" of American Impressionist painting. Glackens, however, felt no betrayal of Henri's "art for life's sake" philosophy in his emulation of certain qualities and subjects of the French Impressionists. Glackens' images always celebrated the moments of delight in everyday existence.