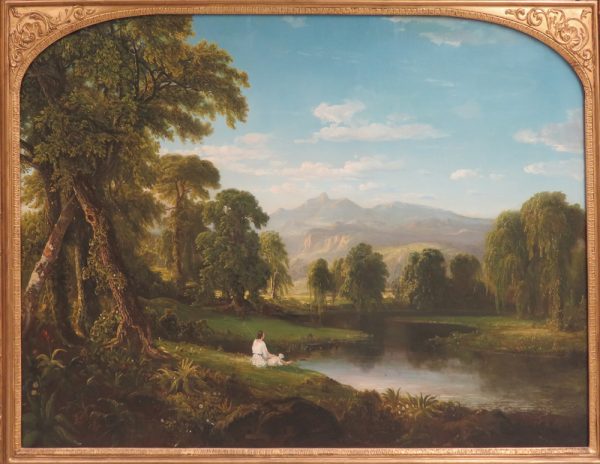 Close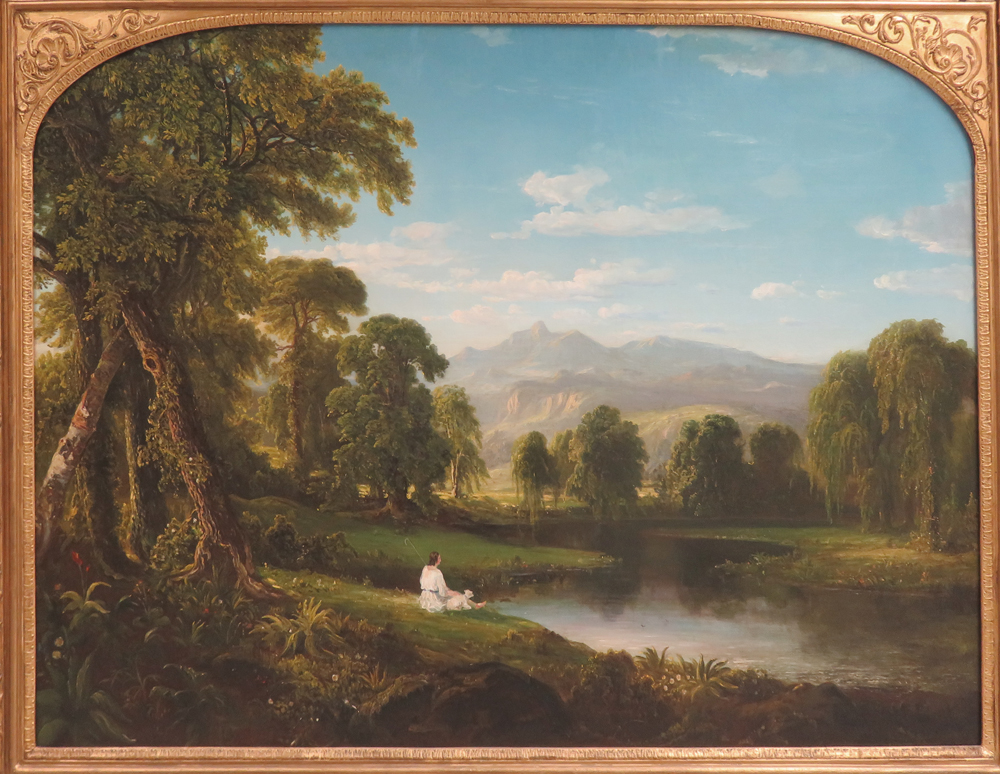 Beside Still Waters
Boutelle, DeWitt Clinton
1852
---
Artwork Information
Wichita Art Museum, Gift of the Metropolitan Arts Board
---
About the Artwork
The natural beauty of the American wilderness, the search for God in nature, and the fear that growing industrialization would inevitably create disharmony between man and nature were among the major concerns of a group of painters known today as the Hudson River School, active in the early and middle 19th century in America. Moved by these sentiments, many turned to the idyllic landscape, tranquil and uncorrupted, as the principal theme of their work.
One member of the school was DeWitt Clinton Boutelle, who executed this painting titled Besides Still Waters in 1852. Here, a winding stream, flanked by heavy clusters of luxuriant trees, carries the eye into the depths of the composition. In the far distance, a massive mountain range is almost consumed by the blue light, which glows in the sky above. Near the foreground, a lone Shepard sits in quiet contemplation along the water's edge, disturbed by nothing but the sound of the stream and the slight movement of his sheep nearby. The title of the work obviously derives from the 23rd Psalm.
DeWitt Clinton Boutelle was born in Troy, New York in 1820 and as a youthful painter was much influenced by Thomas Cole and A.B. Durand, the leading exponents of the Hudson River philosophy. Although he painted in New York and in Philadelphia, Boutelle ultimately settled in Bethlehem, Pennsylvania where he established his house and studio and where he died in 1884. He was a member of the Pennsylvania Academy of Fine Arts and was elected an associate to the National Academy in 1853, the year following the completion of this work.