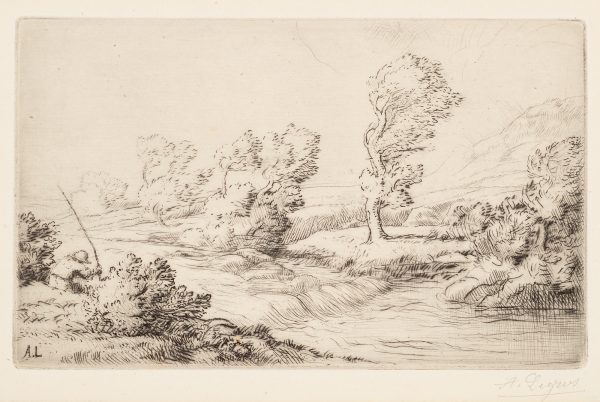 Close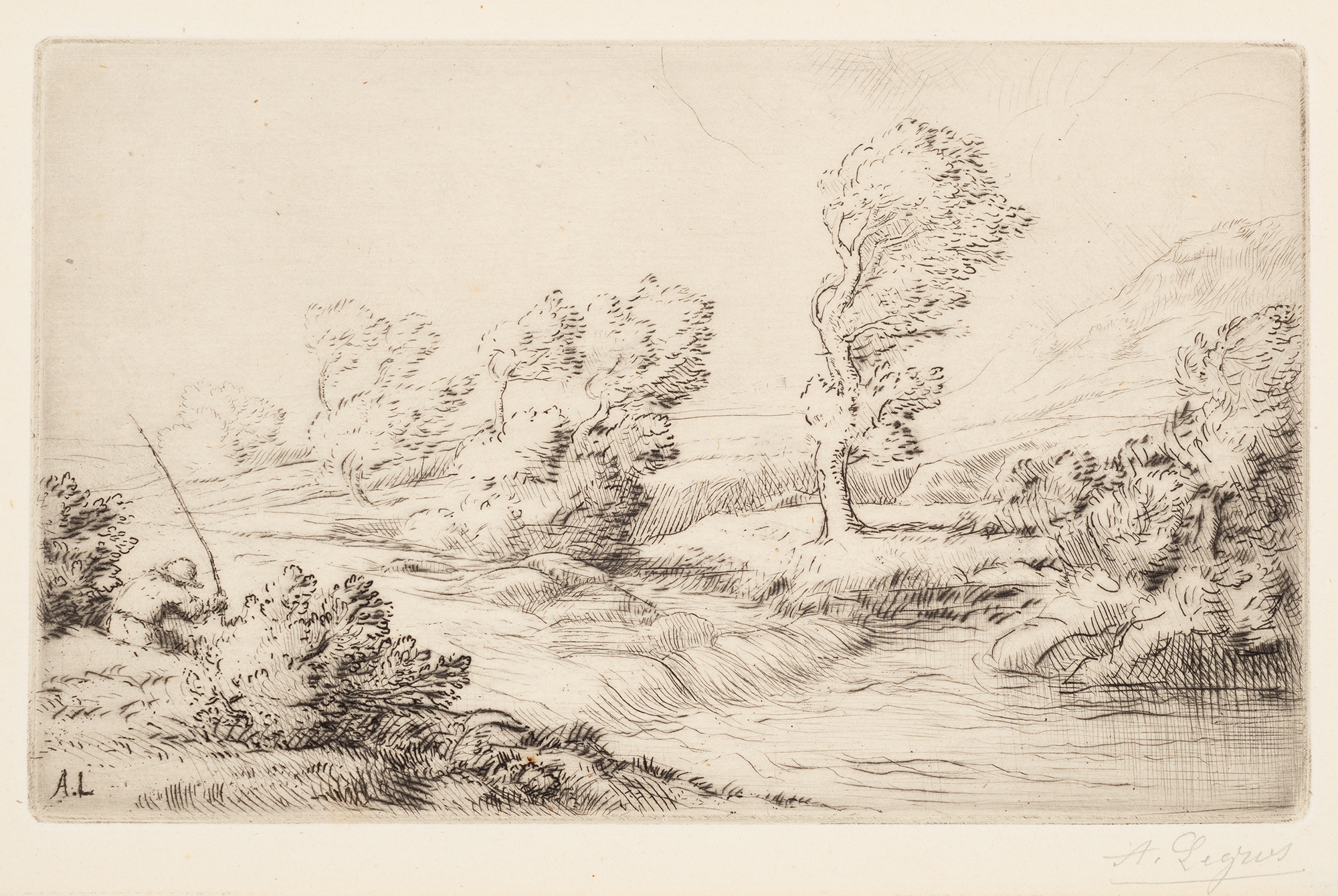 Banks of the Marne
Legros, Alphonse
about 1883
---
Artwork Information
Wichita Art Museum, L. S. and Ida L. Naftzger Collection of Prints
---
About the Artwork
As a youthful artist in Paris, Legros quickly earned a critical reputation as a realist. Although his treatment of landscape and peasant subjects more closely approximated that of the older Barbizon school than that of the more revolutionary realists Gustave Courbet and Edouard Manet, Legros identified with these radicals and with the artists who were to lead the Impressionist movement.
Legros, who had been making etchings since his teens, was immediately attracted to the movement to revive fine art etching. In 1863, Legros joined such prominent members of the avant-garde as Bracquemond, Courbet, and Manet, as founder of the Société des Aquafortistes (The Society of Etchers).
James Abbott McNeill Whistler, whom Legros had met as a fellow exhibitor in the 1863 Salon des Refusés, persuaded Legros to move to England. Legros spent the rest of his life in London where he pursued a highly successful career as a teacher and practitioner of etching: he taught first at the South Kensington School of Fine Art and then at the Slade School of Art, University College, where he exerted considerable influence.
During his career in London, Legros gradually returned to the ideals of classicism. He maintained an essentially conservative commitment to academic draftsmanship and could not be described as an Impressionist. However, Legros' work occasionally evidenced the influence of his friend Whistler and of the Impressionist aesthetic.