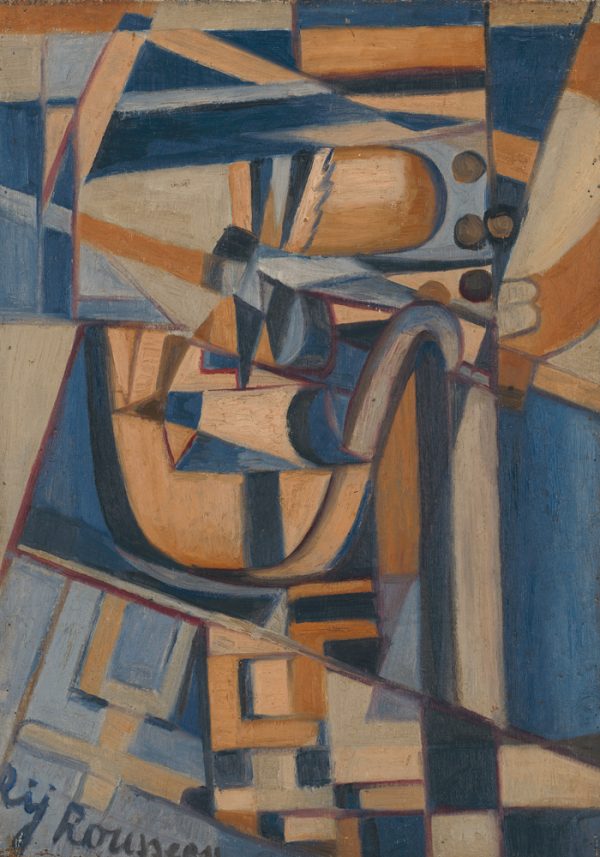 Close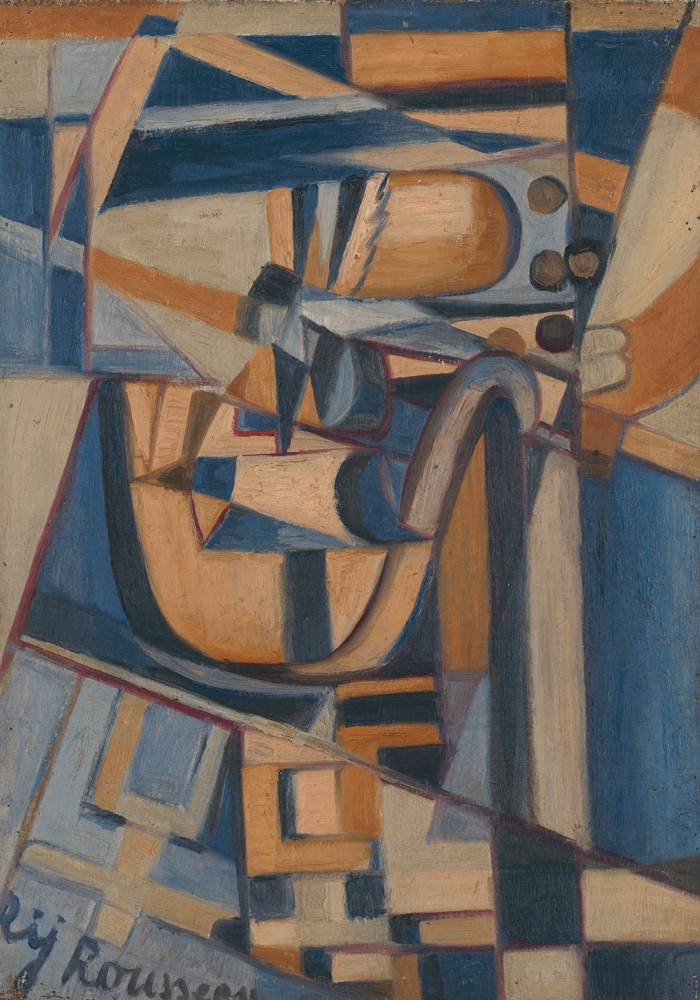 Abstraction
Rij-Rousseau, Jeanne
1908
---
Artwork Information
Wichita Art Museum, Gift of Dr. and Mrs. Abraham Schlossman
---
About the Artwork
The following is taken from the foreword to an exhibition titled: Jeanne Rij-Rousseau, at the Hirschl & Adler Galleries, Inc., NY, January 10-27, 1962.
Rij-Rousseau is often noted more for her personal influence in the stream of early Twentieth Century painting than for her actual paintings. She arrived in Paris in 1890, established herself in the milieux of Montmartre, and began to paint. She married the wine merchant Rousseau, who died in 1916. Her home soon became a meeting place for Serusier, with whom she studied; Roussel; Vuillard; Maurice Denis, who brought her first painting; and Signac.
Rij-Rousseau approached painting more like Signac than the others. She would develop a complete scheme, based on scientific facts, before beginning the actual canvas. A constant student, her intense studies of geometry, draftsmanship and history contributed to her further developing the theory of "Vibrisme". Between 1900 and 1908, when she became involved with Cubism, she evolved painterly techniques utilizing the phenomenon of the visual perception of color wave vibrations similar to the aural perception of sound waves. This aspect of "Vibrisme" had a great influence on the Futurists, particularly Le Fresnay, Delaunay and Jacques Villon. Her use of progressions of line and geometric forms indicates her wide knowledge of mathematics. It was this aspect of "Vibrisme" which brought her to Cubism. Through these theories she influenced Juan Gris, with whom she began a long and close friendship in 1906; Braque, a fellow student at the atelier of Serusier in 1908; and Leger, whom she met in 1910. It is simple enough to discover the effect of her theories on the development of Synthetic Cubism.
In 1910 she exhibited at the Cafй de Montrouge with the sculptor, Manolo. In 1911 she exhibited at the Salon des Independants. The next nine years she spent traveling around France, Italy and Switzerland. During this time, she discovered the importance of color in setting the psychological climate of a painting. Her experiments in this realm caused much excitement among her contemporaries and opened new avenues of greater control and expression in the art of painting.
In 1920 she exhibited in the second exhibition of the "Section d'Or". The next year she married Loiseau, a lawyer and great friend of the artists. In the Tuileries exhibition of 1924 one of her paintings was condemned because of its bold use of color. In 1925 she organized the group, "Femmes-Peintres". In their first exhibition she showed tapestries and rugs woven from Vibrists and Cubist cartoons. In 1928 she and other prominent artists of Montparnasse decorated the popular restaurant, Coupole.
In 1930's Rij-Rousseau sold and exhibited in France, the state buying several of her paintings. During the war and until her death in 1956, she lived modestly and quietly in a small flat in Paris.
In her work one can see the intensity of her studies, experiments and enthusiasms and get a glimpse of the alert and perceptive mind that made Jeanne Rij-Rousseau a figure of influence and importance to contemporary painters and painting.
Reference material from Rij-Rousseau by Guy Pogu, 1958