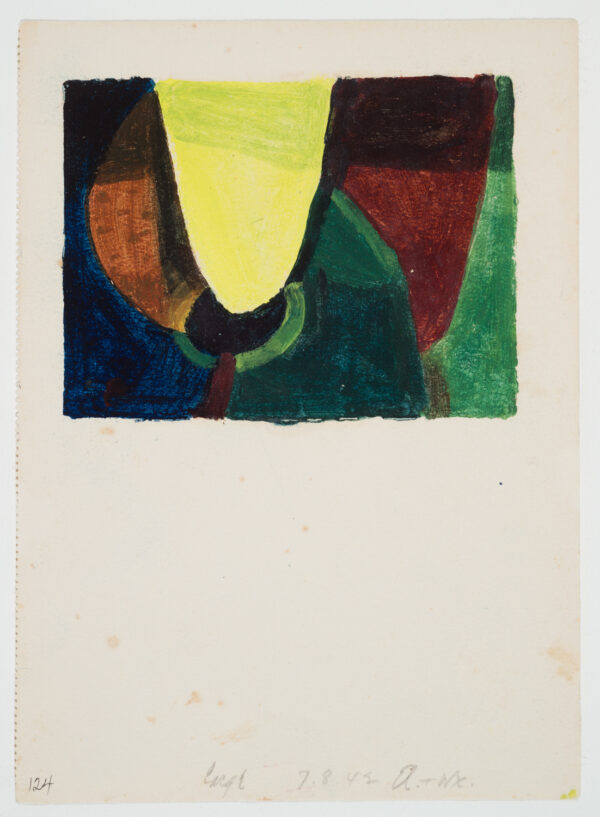 Abstraction, 1 of 28
Dove, Arthur G.
1942–43
---
Artwork Information
Wichita Art Museum, Gift of William C. Dove
---
About the Artwork
Although Dove painted most of his major works in oil, he used the watercolor medium while still a student in college, and, by the 1930s, was beginning to include watercolors in his exhibitions, The artist also developed the working habit of executing his ideas first in small-scale watercolors and then transposing these "miniature paintings" into larger oils with minimal changes. As can be seen, the small preparatory paintings possessed the look and complexity of finished work.
Dove painted these works in 1942–1943, a period not long before his death, when he was suffering from the effects of Bright's disease and was very weak. The artist was apparently not able to bring them to completion in a larger format. However, even at this stage in his life, Dove's innovative temperament had not failed him because he was still eagerly experimenting with materials. He painted these images with his own unknown mix of substances, creating an opaque painting surface.