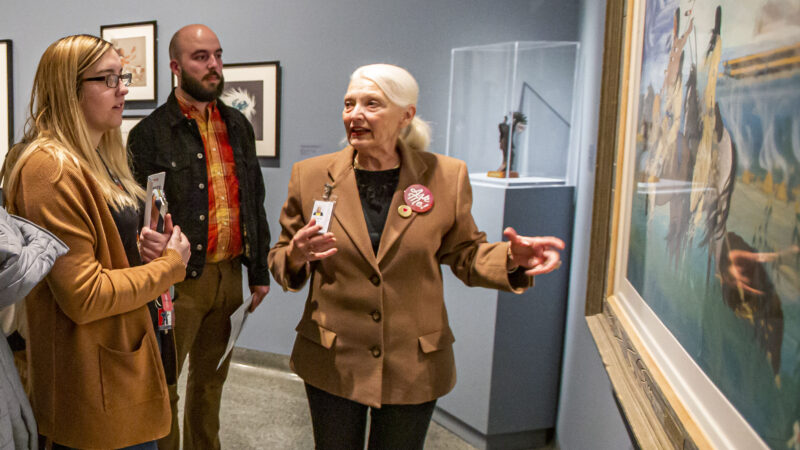 ---
About WAM Docents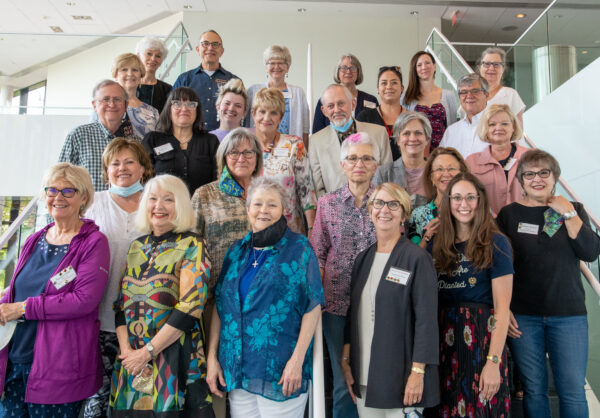 WAM Docent Corps – 2021
do·cent
/ˈdōsənt/
The word docent is derived from the Latin word docēre, which means "to teach"— and teach is exactly what docents do best. Docents are tour guides at the Wichita Art Museum and are an important resource to visitors. They are trained volunteers who study and become experts in guiding visitors of all ages on specialized learning tours or by conducting enriching art-looking experiences. Our family of docents champion as being passionate, personable, and full of incredible knowledge!
Are you interested in being on Team WAM? Do you have what it takes to get excited about all forms and genres of American art? Do you enjoy sharing your enthusiasm with groups of school children? Are you looking for opportunities to keep engaged and active and give back to the Wichita community? WAM is looking for you.
WAM trains volunteer tour guides to provide exceptional educational tours for visitors to the museum. Docents undertake training to learn about art history, museum education, touring and interactive strategies, and communication skills. Being a docent at WAM encourages greater visual and cultural literacy, fosters lifelong learning, and creates lasting friendships. For more information, email education@wichitaartmuseum.org.