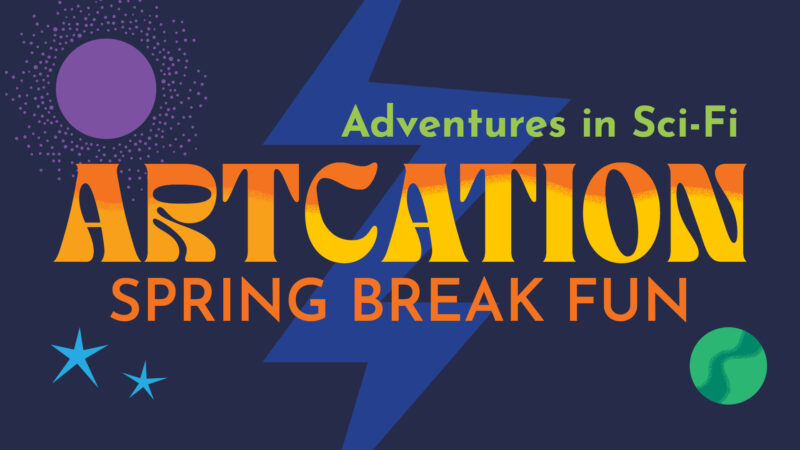 Artcation
Spend Your Spring Break at WAM!
---
---
Spring Break 2022: Adventures in Sci-Fi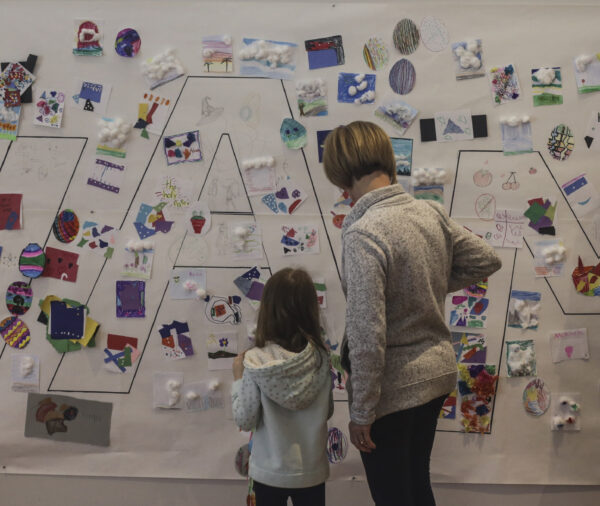 Artcation at WAM, March 2019
Spring Break Week, March 15 through 18
1 to 4 pm
Explore the mysteries and possibilities of other worldly places. For four days, WAM offers a great place to take an imaginary adventure. Each day brings different artmaking and interactive activities, and a family-friendly movie.
Try your hand at creative art projects and activities that will transport you to new worlds.
Come one day, or come for all! Complete the four-day Passport Adventure, and win a prize!
Tuesday, March 15: Dive Into the Deep Dark Sea
1:30 pm Family Movie: Finding Nemo, run time 100 minutes
Wednesday March 16: Explore The 5th Dimension of Imagination
1:30 pm Family Movie: Alice in Wonderland, run time 109 minutes
Thursday, March 17: Have a Far Out Encounter with Outer Space and Aliens
1:30 pm Family Movie: Home, run time 94 minutes
Friday, March 18:  Travel Through Time – See the Past and the Future
1:30 pm Family Movie: Back to the Future, run time 116 minutes
Kids get in for only $1! WAM welcomes youth for just $1 admission, including high school and college students with ID. Kids under 5 are always free.
WAM is the place for art excitement during Spring Break Week!
---
Looking for At-Home Art Activities