---
Preschool Art Program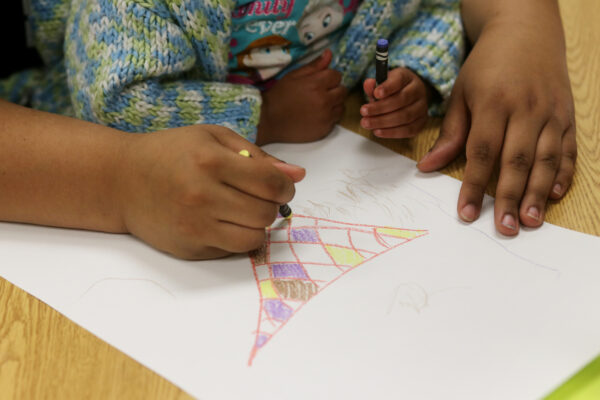 Art Start is a program for children ages 3 to 5 (with an adult chaperone) to engage with art, imagine, and learn. The theme changes every month, so come back regularly for a fresh take on the museum.
Sessions are from 10:30 to 11:30 am or 1:30 to 2:30 pm. Tuesdays are for families with children with an adult. Thursdays are for preschool classes or daycare centers with children and their adult chaperones. Please note that ALL children attending Art Start sessions are required to wear a mask. 
Wow! Fall 2021 Art Start Sessions are full. For wait list information, call 316-268-4929.
September: Magnificent Magnets
What attracts a magnet? Learn about the magic of magnetics and use its power to paint!
Families (adult and child):
Tuesdays 10:30–11:30 am or 1:30–2:30 pm
September 7, 14,  21, 28
Groups (daycare or preschool):
Thursdays 10:30–11:30 am or 1:30–2:30 pm
September 9, 16, 23, 30
October: Hanging with the Gnomies
Are there any magical creatures wandering around your garden? Create a home to attract a friendly gnome.
Families (adult and child):
Tuesdays 10:30–11:30 am or 1:30–2:30 pm
October 5, 12, 19, 26
Groups (daycare or preschool):
Thursdays 10:30–11:30 am or 1:30–2:30 pm
October 7,  14, 21, 28
November: Rolling with the Homies
Make playful patterns with paint. It'll be a rollin' good time!
Families (adult and child):
Tuesdays 10:30–11:30 am or 1:30–2:30 pm
November 2,  9, 16
Groups (daycare or preschool):
Thursdays 10:30–11:30 am or 1:30–2:30 pm
November 4, 11, 18
December: Scarves, Mitten, Hats: What's in an Outfit?
Peruse portraits in the Nordfeldt exhibition and make a fashion statement with your own work of art!
Families (adult and child):
Tuesdays 10:30–11:30 or 1:30–2:30
December 7, 14
Groups (daycare or preschool)
Thursdays 10:30–11:30 am or 1:30–2:30 pm
December 9, 16
---
Join WAM's Mailing List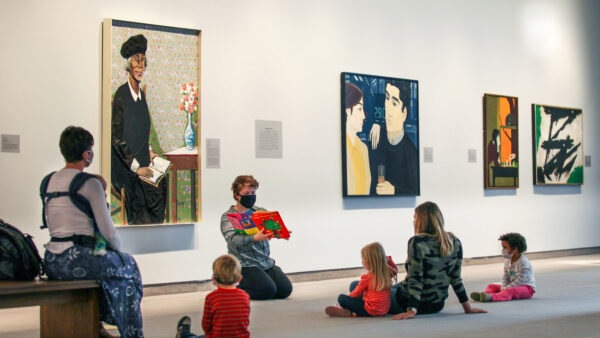 Art Start – November 2020
---
2021 Fall Youth/Family Booklet