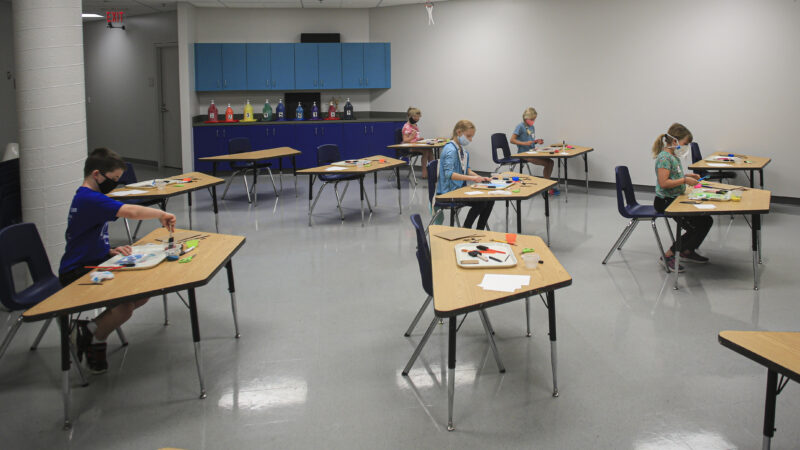 ---
For Ages 6 to 12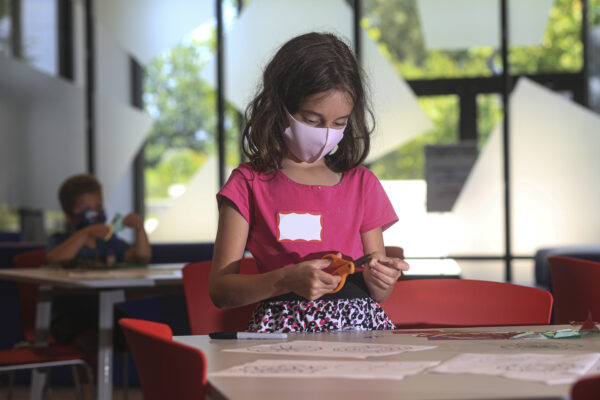 This summer Hot Art for Cool Kids investigates how artists use different techniques and materials to create art. We will explore themes of STEAM (science, technology, engineering, arts, and math) education as we closely examine their processes. Bring your lab coats and spyglasses as we experiment with art, wonder, and creativity!
Each class includes an art project to take home, a collaborative art project that usually stays on display in the museum, and a gallery-looking conversation.
This year, both Wednesdays and Thursdays from 2 to 4 pm are open for youth 6 to 12. Each day, classes will separate into age-appropriate groups, 6 to 8 and 9 to 12. Younger siblings, age 3 to 5, are encouraged to enroll in Art Start Goes to Camp, offered on Tuesdays in June and July.
Only $10 for an awesome art-filled afternoon.
Organized groups such as daycare centers or summer school programs with ten or more kids receive a discount rate of $6 per child.
Art Lab 1—Art Mysteries Revealed!
Experience the magic when the right art materials
work together to reveal your masterpiece. Use a
resist technique to create a one-of-a-kind artwork.
June 2, 3, 9, or 10
2 to 4 pm

Art Lab 2—Build It Up, Build It Strong
The sky's the limit when you unleash your creativity and ingenuity. Construct a towering sculpture using common materials.
June 16, 17, 23 or 24
2 to 4 pm
Art Lab 3—Solve a Sticky Situation
Get together with friends and bond over some artmaking.
Experiment with combining unique materials.
July 7, 8, 14 or 15
2 to 4 pm
Art Lab 4—Magnify Your Masterpiece
Want to get more out of your artwork? Multiply your
creative output in this art lab featuring printmaking.
July 21, 22, 28 or 29
2 to 4 pm
---
For Your Child's Safety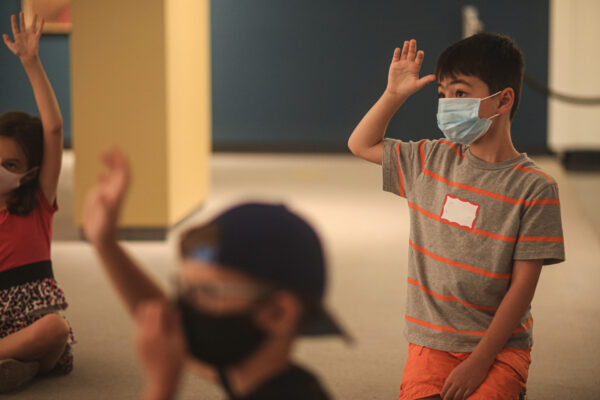 WAM will offer youth and family programs this summer with these special protocols for the pandemic:
✓ All art activities will be modified to ensure a safe and healthy environment for kids.
✓ Face masks are required for children, except infants and kids in strollers.
✓ Participants will be spaced at six feet for social distancing.
✓ Participants will be clustered to restrict mixing.
✓ Immediate contact will be strenuously avoided.
✓ Supplies and materials will not be shared.