Wichita Grand Opera Presents "ROJO"
July 1, 2022 | 8:00pm
Outdoor Activity, Adult Events & Programs
---
About This Event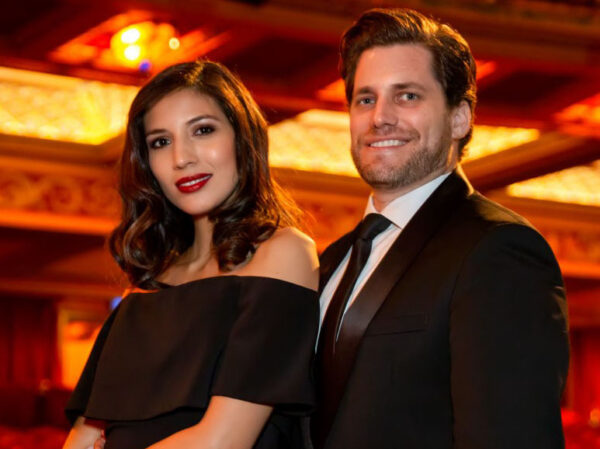 ROJO, a spicy and spirited outdoor concert in WAM's Paula and Barry Downing Amphitheater, features an internationally praised Uruguayan husband-and-wife singing duo now based in Miami. The stars of the evening are soprano María Antúnez and tenor Martín Nusspaumer.
Both are internationally renowned, traveling worldwide to star in operas and perform with symphonies. Both have recently sung in the famous Teatro de la Zarzuela in Madrid.
Wichita Grand Opera's Music Director Whitney Reader handpicked ROJO, a celebration of Latin music with classical singers, orchestra, and dance.
This is your elegant, summer-night passport to the music of diverse Latin countries while celebrating Wichita's Hispanic community with dancing from local artists—don't miss it!
Tickets start at $50 and are available at wichitagrandopera.com