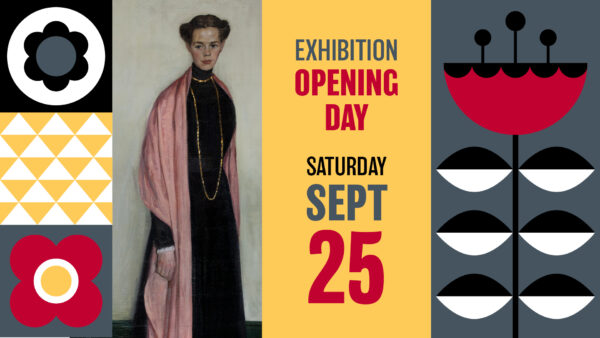 Välkommen Nordfeldt! (Welcome Nordfeldt!)
September 25, 2021 | 11:00am - 3:00pm
Exhibition Opening, Outdoor Activity, Featured Event
---
About This Event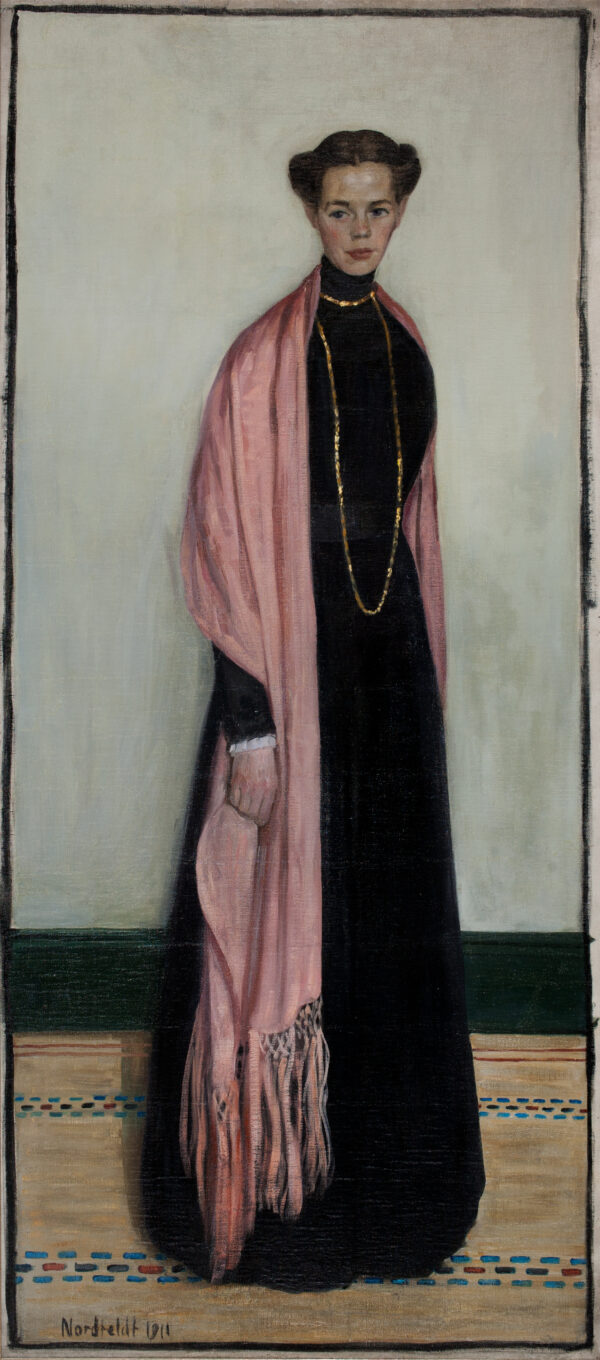 Join us for an opening day full of talks, family activities, and gallery bustle inspired by artist Bror Julius Olsson Nordfeldt's Swedish heritage. Be one of the first to see the newest exhibition, B.J.O. Nordfeldt: American Internationalist.  Walk the gallery, and trace his travels through many parts of the country. Discover the places he lived and worked—including Wichita—and how these locales shaped his artistic development and style.
11 am to 2 pm
Enjoy the Swedish Festival atmosphere outside with performances by Lindsborg Swedish Folk Dancers and Fiddlers, Bring some $ for LegacyWorks Coffee Cart,  the Swedish Pastry Tent, and Big B's Beef.
Location: Lattner and Walker Family Plaza
11 am to 2 pm for brunch/lunch, 2 to 3 pm for desserts
The Muse Cafe will offer Swedish-inspired fare. Reservations are encouraged; call 316-268-4973.

11 am to 3 pm
Family ArtVenture: A Nod to Nordfeldt with artmaking activities that explore color and shapes inspired by Nordfeldt's work and Swedish heritage.
Locations: Living Room and the Art Studio
1 pm
Curator Talk: Barbara Thompson
Artist B.J.O. Nordfeldt lived an international life in locations as varied as Sweden, Paris, Chicago, New York, and Santa Fe. Yet, this quintessentially cosmopolitan artist had deep ties to Wichita. After settling in New Mexico around 1919, Nordfeldt made frequent trips to our city—sometimes for months at a time—for nearly 20 years, maintaining close friendships with Wichita artists. Join Thompson, a frequent guest curator at WAM and expert on Prairie Print Makers, for a talk on Nordfeldt's connections to Wichita.
Location: Robert M. Beren Room
Note: Capacity limited to 65 people on a first-come, first-admitted basis. This curator talk will be recorded and posted to WAM YouTube Channel: youtube.com/wichitaartmuseum
2 pm
History Talk: Dr. Jay Price
Creating Region, Embracing Regionalism: Why it Took Immigrants from Scandinavia to Help the Great Plains Understand Itself
The chair of the history department, Dr. Price also directs the Local and Community History Program at Wichita State University. Join us for this much-admired professor and speaker as he shares an intriguing look at Scandinavian immigration to the USA and how Swedes helped shape the identity of the Great Plains. Price is the author of numerous publications, including Temples for a Modern God: Religious Architecture in Postwar America, Gateways to the Southwest: The Story of Arizona State Parks, and several on local history for Arcadia Publishing.
Location: Robert M. Beren Room
Note: Capacity limited to 65 people on a first-come, first-admitted basis. This history talk will be recorded and posted to WAM YouTube Channel: youtube.com/wichitaartmuseum