Forum Theatre: Highlights from "The Agitators"
May 6, 2021 | 6:00pm
Adult Events & Programs, Featured Event
---
About This Event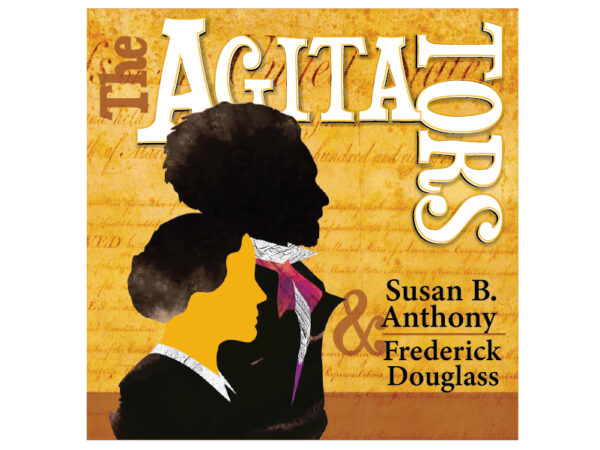 The Agitators explores the enduring, yet tempestuous friendship of Susan B. Anthony and Frederick Douglass. Young abolitionists when they met in Rochester in the 1840s, they were full of hopes, dreams, and a common purpose. As they grew to become the cultural icons we know today, their movements collided and their friendship was tested.
Staged in the WAM galleries, the Forum Theatre will film scenes with the background of the exhibition African American Art in the 20th Century.
Don't miss this program—a highly energized evocation of significant historical events that continue to shape American life today.
Highlights from The Agitators program is generously supported by the Arts Council and in partnership with the League of Women Voters Wichita-Metro. The Forum Theatre will stage full performances of The Agitators May 13–30.
"We have to do with the past only as we can make it useful to the present and to the future."
—Frederick Douglass
---
About the Actors
Aaron Profit portrays Frederick Douglass in The Forum Theatre's "The Agitators"

Chelsey Ehresman portrays Susan B. Anthony in The Forum Theatre's "The Agitators"