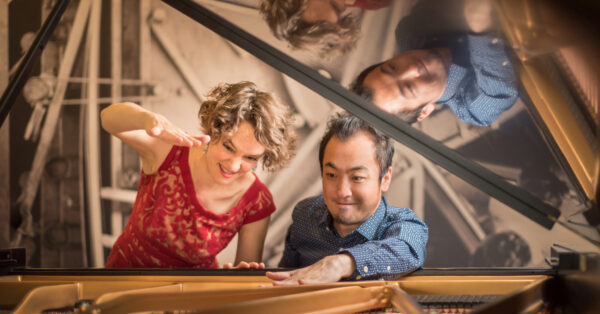 Chamber Music Society of Wichita Concert: ZOFO Duet
March 27, 2022 | 5:30pm
$25 for WAM Members; $30 General Public
Chamber Music Society of Wichita
---
About This Event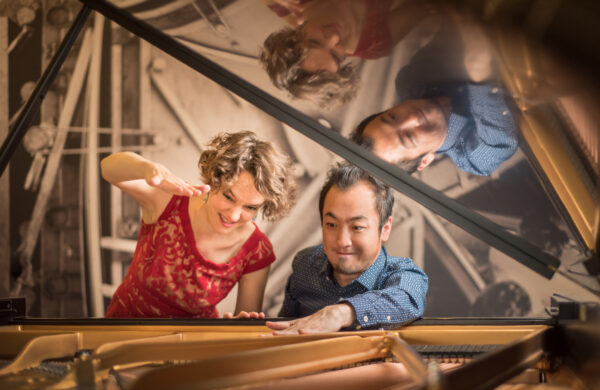 Since joining forces as a professional duo in 2009, internationally acclaimed solo pianists Eva-Maria Zimmerman and Keisuke Nakagoshi—ZOFO—have electrified audiences from New York's Carnegie Hall to Tokyo, Japan, with their dazzling artistry and outside-the-box thematic programming for piano-four-hands.
This Grammy-nominated, prize-winning Steinway Artist Ensemble—one of only a handful of duos worldwide devoted exclusively to piano duets—is blazing a bold new path for four-hands groups by focusing on 20th– and 21st–century repertoire and by commissioning new works from noted composers each year.
ZOFO, which is shorthand for 20-finger orchestra (ZO=20 and FO=finger orchestra), also performs heart-pumping duet arrangements of famous orchestral pieces.
Capacity limited to 200, and advance tickets are required.
Tickets are $25 for WAM members, $30 for the general public (with discounts available) and may be purchased online at cmswichita.org.
4 to 5 pm | Cocktail hour with cash bar and Muse Cafe Boxed Bites
5 pm | Pre-show introduction
5:30 pm | Concert