---
Annual Fund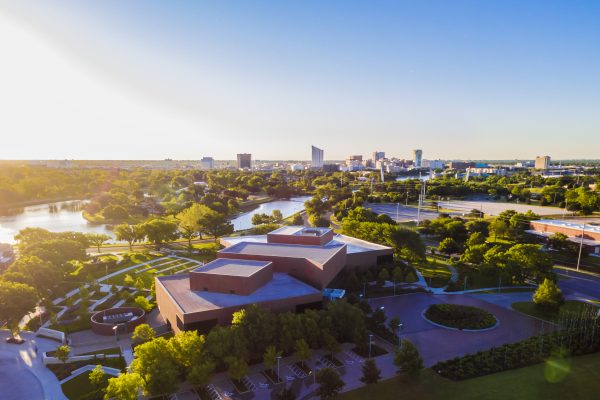 A message from the Director
A crisis can define us. At the Wichita Art Museum, the present has board and staff focused in an all new way on how we serve people. This crisis reignites us, and it re-invigorates our mission. As an organization, we've always been passionate about the role of art in the lives of the Wichitans. Now, we are newly energized, because the pandemic has brought WAM's purpose into high relief. We see it in our galleries every day. Your belief in the power of art empowers us too.
Museums can inject hope into people's experience, recent surveys by social scientists confirm. During a time of crisis, the ability to tap into joy and be reminded that better days are ahead is paramount. As one person in a recent national survey commented, "if museums are not part of hope and they wait for the healing [as the pandemic wanes], they might not be as impactful."
You care about the Wichita community and how we reach better days ahead. Please make a gift to the Wichita Art Museum, and consider it an act of generosity to help WAM continue as a meaningful gathering place for Wichita–at this moment of crisis as well as in a brighter future with the pandemic resolved.
Patricia McDonnell
Director of the Wichita Art Museum
The Wichita Art Museum's Technology Upgrade Project was supported in part by the Kansas Creative Arts Industries Commission, which receives support from the National Endowment for the Arts, a federal agency.