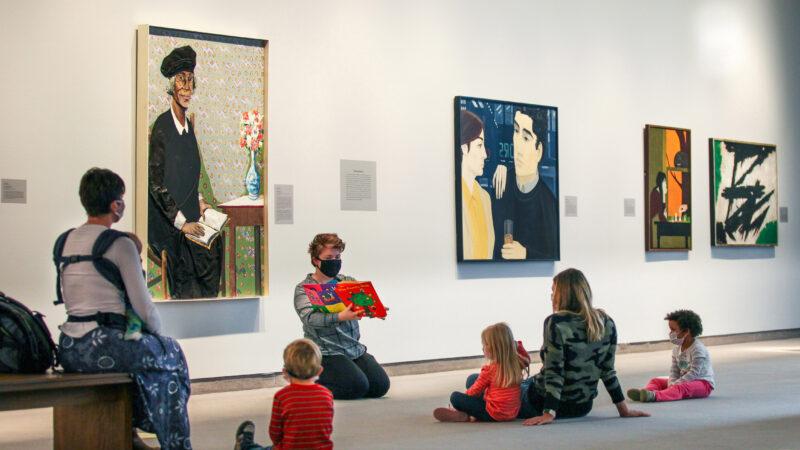 ---
For Ages 3 to 5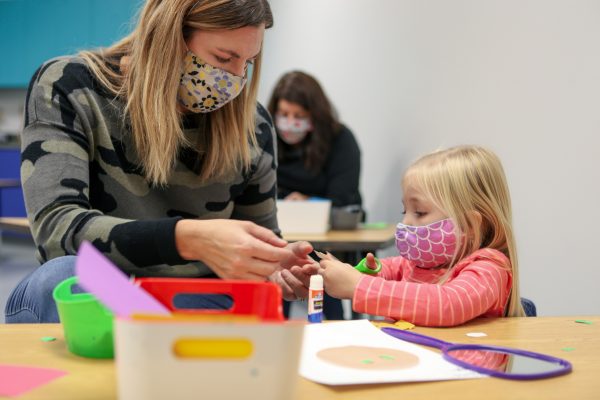 Art Start Goes to Camp features special guests to delight, amuse, and engage children ages 3 to 5 and their adults for artmaking and fun. Sign up for one theme, or plan to attend a class each session! Sessions are $5 per child, and free for parents/chaperones.
Younger siblings are required to be in a front pack or stroller during the time in the galleries. Older siblings are encouraged to attend Hot Art for Cool Kids on Wednesday or Thursday.
Advance registration and payment required. Register online below. 
Session 1: Make a Mysterious Masterpiece!
Not everything is as it seems. Put on your detective hats and try your hand at an artwork that reveals itself.
Tuesdays, June 1 or 8
10:30 am or 1:30 pm
Session 2: Gadgets and Gizmos
Calling all little engineers! Come build a timeless invention you will want to use again and again.
Tuesdays, June 15 or 22
10:30 am or 1:30 pm
Session 3: Stick to it!
Work together to create fantastic fusion of artworks and bond over our experiences.
Tuesdays, July 6 or 13
10:30 am or 1:30 pm
Session 4: Two is Twice as Nice!
Add your voice and your artist's touch with a collaborative activity.
Tuesdays, July 20 or 27
10:30 am or 1:30 pm
---
For Your Child's Safety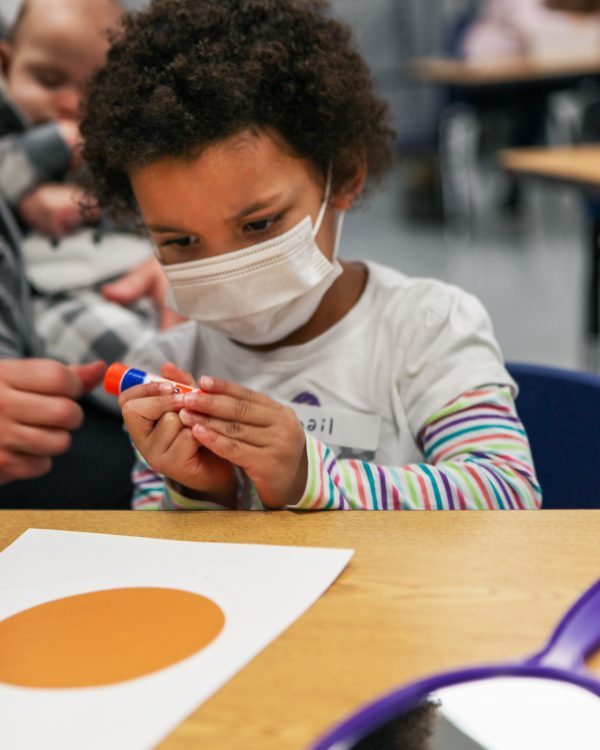 WAM will offer youth and family programs this summer with these special protocols for the pandemic:
✓ All art activities will be modified to ensure a safe and healthy environment for kids.
✓ Face masks are required for children, except infants and kids in strollers.
✓ Participants will be spaced at six feet for social distancing.
✓ Participants will be clustered to restrict mixing.
✓ Immediate contact will be strenuously avoided.
✓ Supplies and materials will not be shared.