---
About The Murdock Society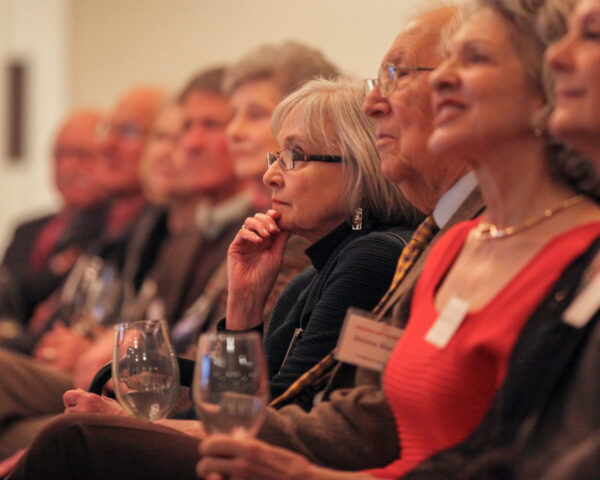 The Murdock Society is the Wichita Art Museum's premier patron group. Wichitans with a curiosity about cultural trends and art world developments–people who are eager to combine learning with lively socializing–assemble for a variety of Murdock gatherings across the year. Spirited camaraderie pairs with exploring ideas and discovering new artists. A speaker series, conversation evenings, house parties, exhibition opening patron previews, and trips comprise the lineup of Murdock Society programs. 
Memberships start at the $1,000 level for individuals and $1,250 for couples. Interested in becoming part of the Murdock Society? Click on the link below for more information.
---
Society History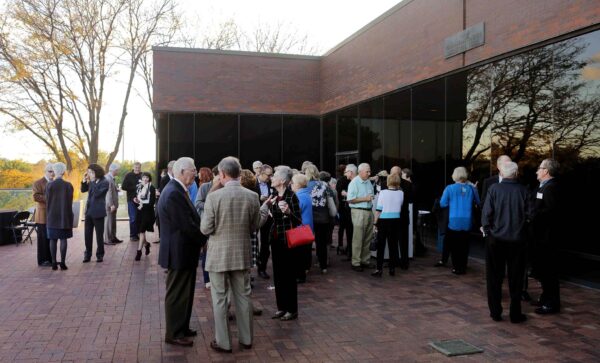 The Murdock Society takes its name from the civic-minded and cultured Murdock family of Wichita. Louise Caldwell Murdock left a substantial bequest to establish the Roland P. Murdock Collection in honor of her husband, publisher of the Wichita Eagle and prominent city leader. The bequest challenged the City of Wichita to house and maintain the collection devoted to American art, and this inspired act of generosity set in motion the establishment of the Wichita Art Museum. The museum now cares for one of the most distinguished collections of American art, thanks to the forward-looking insight and rare generosity of Louise and Roland Murdock. Today's Murdock Society members, in similar fashion, invest in the ongoing cultural vibrancy of Wichita through annual patron-level membership.
---
Patron Preview for Paper Dreams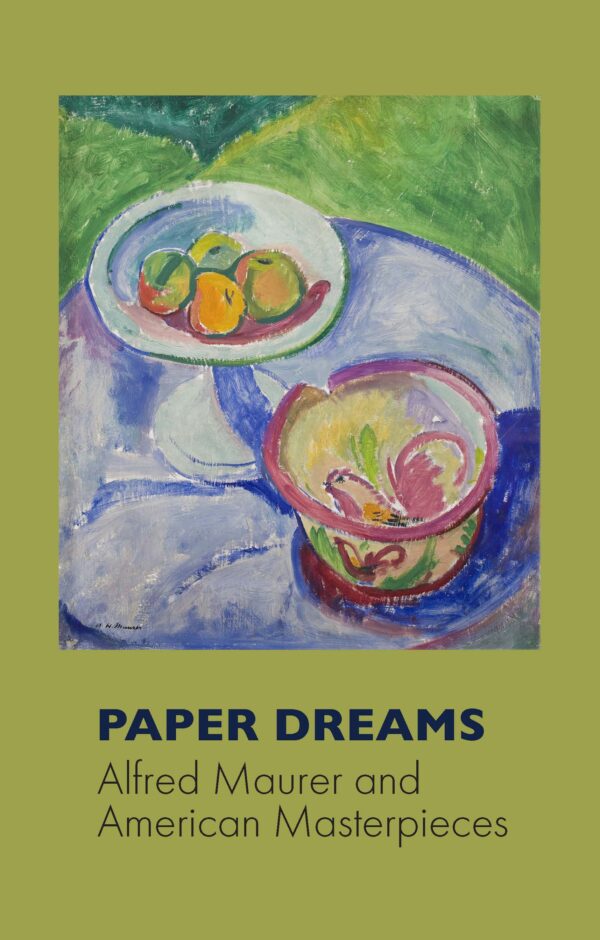 Join us for the by-invitation-only Patron Preview for the new exhibition Paper Dreams: Alfred Maurer and American Masterpieces.
Friday, October 14, 2022
5:30 pm | Complimentary wine and bite reception, live music by Jazz Play, sneak peek in the galleries
6 pm | Welcome and Talk by WAM Curator Dr. Tera Hedrick
6:15 pm | More gallery time
7:15 pm | Plated dinner with live music by Jazz Play
RSVP deadline: Monday, October 3
M E N U
Autumn Salad
Leaf Lettuce, Butternut Squash, Beets, Figs and Almonds with Maple Orange Dressing
Served with Savory Turmeric and Fennel Muffin

Entree
Baked Sea Bass en Papillotte with Provençal Vegetables and Herbs
Served with Wild Rice

Sliced Petite Tender of Beef with Shallot Wine Sauce
served with Smoked Wheat and Vermicelli Pilaf,
Green Beans and Mushrooms, garnished with Fried Onion Petal

Vegetable Provençal en Papillote
served with Wild Rice Roasted Mushrooms and Green Beans with Fried Onion Petal

Dessert
Phyllo Napoleon with Gingered Pear and Cardamom Cream